Protecting Data and Privacy on Android Devices with Android Enterprise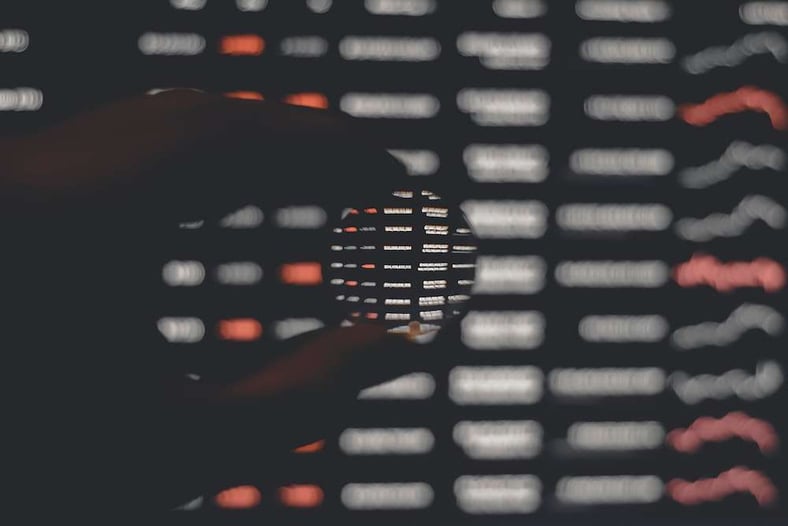 Many people in the business world use Android mobile devices for their versatility, reliability, and enhanced compatibility. At the time of writing, Android is the most widely used operating system for mobile devices with over 71 percent of the worldwide market share for mobile phones and 49 percent of the worldwide tablet market.

There are an estimated 2.5 billion Android users with more than 1.57 billion Android devices sold during the 2022 period. More than 80 percent of Android devices manufactured are used for business purposes, mainly for BYOD enterprise mobility strategies.

However, because of its market dominance, Android is also the most targeted operating system for malware. There are also a variety of privacy laws that dictate how BYOD devices should be used. Companies need to find effective ways to protect their data against cybersecurity risks on Android devices and ensure that they remain compliant with privacy laws. This article explains just how Android Enterprise can help you to protect both corporate and private data on BYOD devices.
What is BYOD?
BYOD stands for Bring Your Own Device. The BYOD concept is a mobility enterprise strategy where employees use their own personally provided mobile devices for both corporate and personal purposes. BYOD can be applied to all types of devices, including smartphones, laptops, and tablets.

In some cases, a company may contribute to the cost of BYOD devices, in other cases a company may simply ask employees to use existing devices. BYOD is now the most common mobile enterprise solution for the majority of companies.

There are many reasons for the popularity of BYOD. BYOD can help a company save money as employees provide their own devices, rather than the company having to purchase them. It allows for more flexibility, cuts down on learning curves during onboarding, and can even boost morale.

However, BYOD users are often concerned that their employers will have access to their personal data. Likewise, companies must ensure that corporate data is not compromised or lost. These practical considerations as well as privacy laws mean that companies must prioritize security when rolling out a BYOD solution.
How can you protect your employees' private data with Android Enterprise?
Android Enterprise allows for the separation of professional and personal data which is ideal for BYOD usage. When activating Android Enterprise, a user has to choose between four Profile Owner modes on their mobile device:
BYOD: Bring Your Own Device

COPE: Company Owned Personally Enabled

COBO: Company Owned Business Only

COSU: Company Owned Single Use

Password-protected compartments
In a BYOD scenario, a company can choose whether they have full or restricted visibility on all employee mobile devices. This is done via the work profile setting that is available upon startup of the device. Once BYOD mode is selected, Android Enterprise automatically installs a separate work profile on the device.

Users will be able to access this password-protected work profile for corporate use and also have a separate profile for personal use. In combination with a mobile device management (MDM) solution, the work profile setting of Android Enterprise can be used to secure devices and protect corporate data.

This clearly delineates corporate data from personal data and so protects the privacy of the users while safeguarding sensitive business information. When a user is logged into their work profile, IT admins can monitor app usage, control data access, and manage the device settings. Complete control is provided over what applications can be run, what applications can be downloaded, and how the device is used.

When a user is logged into their personal profile, IT admins have no visibility whatsoever, cannot access a user's personal data or settings, and have no control over the use of the device.
Protection for reset, lost, or stolen devices
If a device is lost or stolen, Android Enterprise in conjunction with an MDM app can deploy such security features as remote wiping, geofencing, device tracking, and remote locking. If a user resets their phone, the security features of Android Enterprise will remain intact. Android Enterprise is a crucial privacy and security tool for any company that is deploying a BYOD strategy.
How can you access Android Enterprise?
If your company wants to use mobile devices with work profiles, then your IT department should be able to tell you how to add one to your device. Care should be taken to ensure that Android Enterprise is available to be used in your region.

On a BYOD, all business apps should be marked with a briefcase icon to distinguish them from personal apps. To switch your mobile device to business mode, simply follow the below steps:
Swipe the screen from the bottom to the top

Tap the "Business" tab

Activate the "Professional Applications" button located at the bottom of the screen

When this option is disabled, your business profile is disabled. When the option is enabled, your professional profile is enabled
Benefits of Android Enterprise for BYOD
BYOD systems are fast becoming the preferred mobile device management option for companies across the globe. It has been estimated that over 80 percent of major companies now use a BYOD strategy. Some experts predict that the BYOD market will be worth over US$587 billion by 2030. Given the popularity of Android devices, most industry analysts are of the opinion that the optimum BYOD solution must incorporate Android Enterprise.

There are many benefits to choosing a BYOD system in conjunction with Android Enterprise. Android Enterprise allows for the streamlined deployment of MDM solutions. This can allow for faster onboarding for new employees. Android Enterprise Management provides a range of enhanced security features that can protect corporate data from malware, viruses, and trojans.

Users can have more flexibility in their choice of device and get access to a greater range of apps. Updates can be scheduled automatically and managed remotely, saving time and resources. Privacy laws such as GDPR can be upheld without impeding efficiency or productivity.

If you want to implement BYOD in your company and you use Android devices, Android Enterprise is a must. Talk to the MDM specialists at Appaloosa to discover how we can help you roll out a customized Android Enterprise solution for your business.