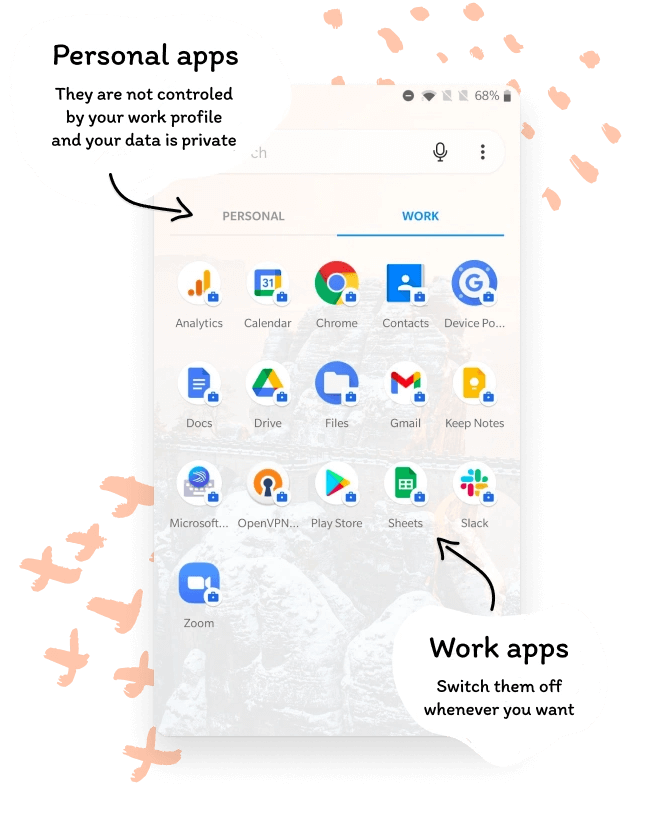 Secure work apps on personal devices
For personal devices used at work, we split work and personal spaces to provide a secure and engaging experience.
" Any of our corporate developers is able to deploy an app on Appaloosa by himself and ship it within minutes. "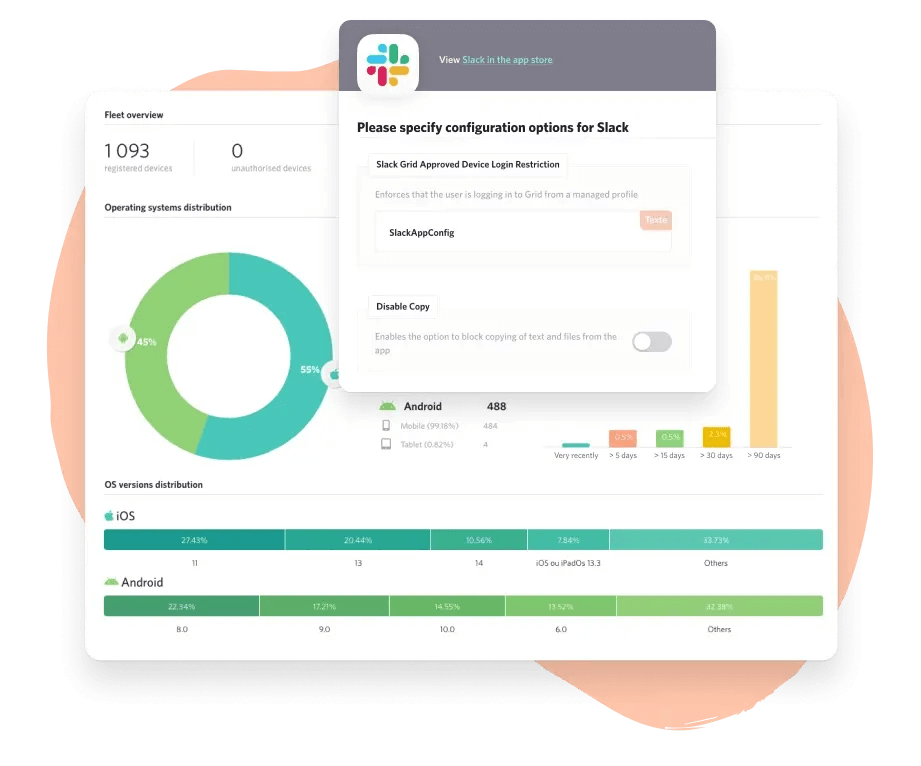 Deploy corporate-owned devices
For corporate devices, we simplify configuration for network, apps and security.
"It's quite simple: we add an app, invite a user and it's instantaneous"
How customers use Appaloosa
Whether you need to distribute a single app to a few beta-testers or deploy to thousands of employees, Appaloosa scales with you. We offers different enterprise mobility management packages of features to precisely suit your needs.
Trusted by the most demanding production environments
We were down for only 12 minutes last year.
Platform Availability

+99.99%

Apps Downloaded

+20M

Avg. Support Time

-20min
Ready to deploy?
Start your free trial today.
Free demo · Optional 14-day trial · Cancel anytime