What is Android Enterprise and how to use it?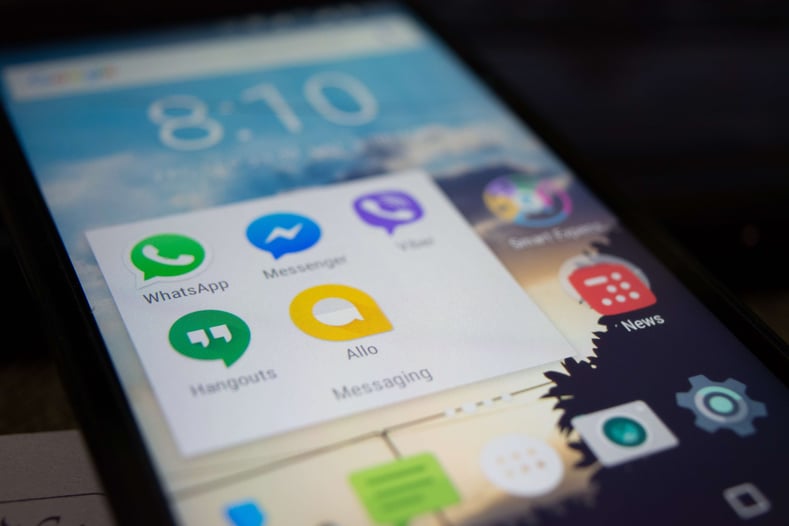 Android is the most popular mobile device operating system in the marketplace. More than 70% of mobile phone users choose to use an Android equipped device. Since it can be utilized on almost any smartphone, Android is more flexible and much more cost-effective than alternatives like iOS. Android devices have larger storage capacities and longer battery life. While it is true that Apple devices do have an edge in terms of security features, the sheer market dominance of Android means that businesses need to adapt mobile device management (MDM) systems that are Android compatible.
To provide businesses with a secure, easy, and flexible mobile platform to help them manage corporate devices, Android has teamed up with Google to develop the Android Enterprise initiative. Android Enterprise MDM delivers a safe, simple, and effective method of managing mobile devices that are used for corporate purposes.
In this article, we will go over the benefits of Android Enterprise MDM. We'll take a look at what is Android Enterprise academy and explain the advantages of Android Enterprise management. We'll even go into how to install Android Enterprise. You'll learn everything you need to know about Android Enterprise and how it can work for your business.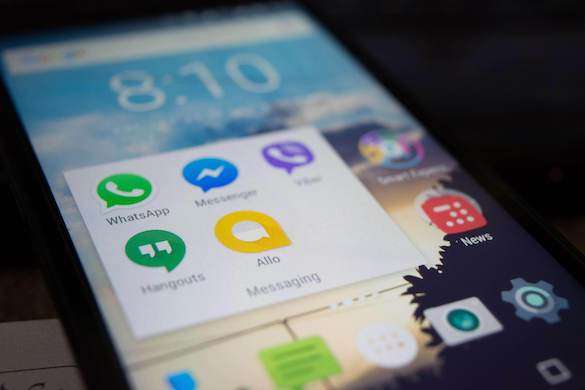 What You Need to Know About Android Enterprise
So, what is the Android Enterprise initiative, exactly? Android Enterprise is a multi-layered MDM software platform that provides application programming interface (API) and other tools for developers to integrate into MDM solutions.
Android Enterprise was first launched in 2014 with 5.0 (Lollipop) as an optional extra that developers could make use of a common collection of APIs used by MDM platforms to both control and communicate with devices. Since version 6.0, Android Enterprise is now a standard feature of the Android operating system.
For many years, operating systems like Apple's iOS come prepacked with APIs. However, it was not until the launch of Android Enterprise that Android integrated this feature. Until this point, the Android operating system did not include APIs as standard. After this addition, the Android MDM platform proved to be incredibly popular amongst large mobile device manufacturing companies such as Samsung. Since Android systems are open source, any developer can add their own customized tweaks to Android Enterprise. This feature made Android Enterprise incredibly versatile and flexible.
Android Enterprise MDM ensures that all devices on an MDM system are secure. It can be used on BYOD (Bring Your Own Device) models and on COPE (Corporate Owned Personally Enabled) devices.
And that is not the only feature of Android Enterprise. The Android Enterprise browser is a next-generation industrial browser that gives users everything they need to build apps for a range of purposes, including capturing signatures, scanning barcodes, and processing payments.
How Android Enterprise Can Work for Your Company
Android Enterprise is first and foremost a tool designed to facilitate companies in finding the optimum Enterprise Mobility Management (EMM) solution for their business. It enables a business to integrate a range of Android specific support functions into a MDM system across an entire network of corporate mobile devices.
Using the MDM applications contained within Android Enterprise can enable you to develop security applications specially designed for your company. The many benefits of Android Enterprise MDM include enhanced ease of app configuration and simpler distribution of programs and applications. Android Enterprise provides corporate customers with access to the Android Enterprise Recommended scheme, which gives companies advice on where to locate the best and most secure Android devices. Google also provides dedicated technical support services and training as part of this offer.
Android Enterprise is best used in conjunction with a bespoke MDM system. In this manner, the software can enhance the separation between corporate data and personal information on devices that are used for either wholly or partly for corporate purposes. This functionality enables businesses to ensure that all corporate devices are kept secure against theft or misuse and assists in making sure that a business is compliant with all relevant privacy legislation, such as GPDR.
The Android Enterprise system is suitable for both BYOD and COPE devices. It can be rolled out across a wide range of device types, from the latest smartphones to rugged tablets and rugged devices. If your business chooses to use devices that are on the list provided by Android Enterprise Recommended, then it can be assured that these devices will reach the minimum standards as determined by Google. This can make it much easier for decision makers to choose what smartphones they wish to deploy amongst their employees.
To be listed by Android Enterprise Recommended, a device must have:
The minimum hardware specifications required for Android 7.0+ devices
The ability to support zero-touch enrollment which enables the bulk deployment of Android enabled smartphones and devices
Up to date Android security updates. These must have been installed within 90 days of release by Google and have an installation history of at least three years
The functionality to be purchased unlocked from a supplier or directly from the manufacturer
A reliable and consistent application experience for users both on managed profiles and managed devices
The Benefits of Android Enterprise Management
Android Enterprise Management allows for the enhanced organization of your business devices. The powerful integrated Android Enterprise security features provide management solutions for companies of all sizes.
Android Enterprise uses several advanced technologies such as:
Google Assistant
Firebase
Google VR
Automatic learning
Google Cloud
One of the main benefits of Android Enterprise for businesses is the separation of data. BYOD and COPE devices can be set up using a work profile that keeps corporate data separate from personal data. This profile is visible to your company and can be fully managed and monitored by IT admins. The private section of the device is not able to be accessed by the company.
One of the most common complaints and concerns about Android devices is their perceived lack of security. Android is an open-source code, unlike iOS which is a closed system, meaning that the code cannot be manipulated or changed by third parties. While this feature makes iOS more secure it also makes it more difficult for developers to create bespoke applications and also makes this process more expensive. Android's open-source code does make it much simpler for developers to create customized applications, which is a huge advantage for corporate users. However, this flexibility and versatility also leaves Android more vulnerable to hackers and malware attacks.
Android and Google have realized that this perceived vulnerability to cybercriminals and fraudulent behavior is a huge issue, especially for corporate users. Android Enterprise is the result of Android and Google investing heavily in improving security protocols for Android enabled corporate devices. Google now boasts that it has received top security ratings from respected industry security experts, such as the tech firm Gartner, for Android's operating system in conjunction with Google services and apps.
Android Enterprise Management seeks to resolve security concerns by providing businesses with a range of effective tools. Devices that are only used for corporate purposes can be locked to a single app or a set of apps. Using the latest version of Android, management can ensure that users cannot add apps or perform unauthorized actions. By incorporating Android Enterprise with a bespoke MDM platform, you can integrate even more security features to ensure corporate devices are safe even if they are lost or stolen.
What is the Android Enterprise Academy?
People who wish to expand their knowledge of Android Enterprise can sign up to take courses at the Android Enterprise Academy. This is an online portal owned and operated by Android that provides effective and informative training for use of the Android Enterprise MDM platform.
The courses run by the Android Enterprise Academy are available in a range of different languages, are completely free, and can be taken at the user's own pace. Many people choose to undertake Android Enterprise Academy courses to gain job-ready expertise or to increase their already in-depth knowledge of the platform. Training sessions can be taken completely online or in person at a Google office.
All courses provided by the Android Enterprise Academy are certified and recognized by industries across the globe. The courses include:
Android Enterprise certified Associate – This course teaches trainees about the fundamentals of Android Enterprise and the basics of Android security systems.
Android Enterprise certified Professional – This course provides a deeper understanding of Android Enterprise and teaches trainees the best practices for Android Enterprise app deployment as well as enhanced security and privacy techniques
Android Enterprise certified Expert – This course is designed for anyone that wishes to show they have attained an advanced level of technical expertise. Trainees learn how to troubleshoot Android Enterprise and provide customers with professional support services.
Many companies find it beneficial to have their IT specialists complete training courses at the Android Enterprise Academy. By doing so, they can have a certified Android expert on staff that can provide support and assistance whenever it is required.
How to Install Android Enterprise
It is a relatively simple and easy process to install Android Enterprise on corporate devices. The first step is to ensure that Android Enterprise is available in the region where your company is based. There is a list of all countries that support Android Enterprise on the Google support website. Google asks users to note that even if a country is listed Android Enterprise may still not be available "in some provinces or territories".
Users can deploy Android Enterprise via a managed Google account known as a G Suite. This requires a domain verification process that can take some time to complete. This is the oldest method of installing Android Enterprise.
The most recent method involves using a managed Google Play account to install Android Enterprise via any Google account, such as a Gmail account, for instance. This method is faster since there is no domain verification required. This method ensures that Google does not associate the accounts with any user in particular. This makes it a more secure and private method than the original.
Once this has been done, users simply follow the instructions to create a work domain. Corporate credentials must then be entered to enable authentication as a part of enrolment. It is then a simple matter to enroll devices and enable device restrictions before pushing out applications across the network.
Where to Find Effective Android MDM Solutions
Sometimes a business or company can struggle to find an MDM solution that they can incorporate with Android Enterprise to secure their devices. Partnering with a third party that specializes in MDM solutions can provide you with more efficient and more effective security measures. You can ensure all devices used by employees are safe and secure without your company having to allocate much-needed resources.
Appaloosa can assist your business in making the most of Android Enterprise MDM solutions. Our team of mobile device security specialists can provide you with a complete range of Mobile application management (MAM) as part of an overall Android MDM system. We can configure Android Enterprise Certified for Work-Profiles (BYOD or COPE) and enable you the power to apply app configurations remotely and enroll Android devices with a QR code.
Appaloosa's Android Enterprise solutions will ensure that your employees maintain full compliance with company protocols. They allow for custom configurations, device auto-configuration, and come with a full range of the very latest security features, including remote wipe and single sign-on functionalities.
Visit the Appaloosa website to discover more about our customized MDM solutions or book a consultation with one of our Android Enterprise experts today.