Managing Mobile Devices with Android Enterprise Recommended: Our Complete Guide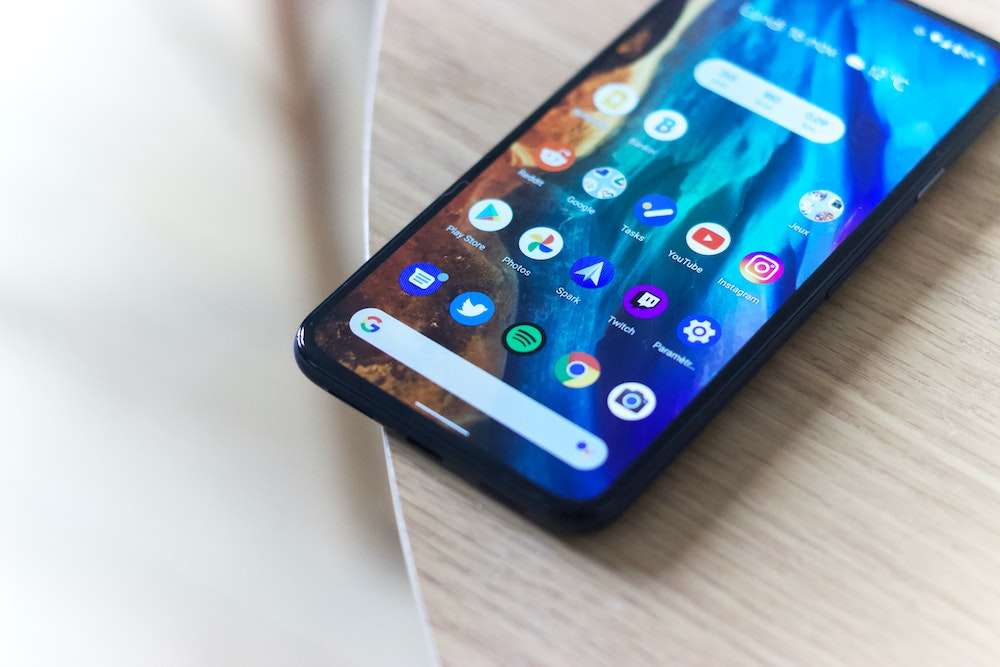 At the height of the COVID-19 coronavirus pandemic, very few employees were out in the field. As we learn to live with COVID-19, today this phenomenon is becoming a thing of the past.

However, remote working has become more common than ever before, and many companies are concerned about the security of their data. When employees are out in the field, their business devices – and the associated data – are at a higher risk of theft and loss. Android has found a solution to this problem: Android Enterprise.

To ensure that businesses choose the right devices and the right mobile device management systems, Google developed the Android Enterprise Recommended program.

In this article, we will explain what Android Enterprise is, how the Android Enterprise Recommended program works, and how you can take advantage of this powerful tool to protect your data.
What is Android Enterprise?
Despite the popularity of iOS in business circles, Android is still the most used operating system across the globe. Increasingly, more businesses are opting to use Android as part of a Bring Your Own Device (BYOD) or Corporate Owned Personally Enabled (COPE) strategy. But what is Android Enterprise?

In simple terms, Android Enterprise is a secure, mobile device management service provided by Google. Android Enterprise allows a business to easily manage and secure all Android mobile devices used by employees and management. Rolling out Android Enterprise greatly reduces cybersecurity risks and provides a range of additional features such as remote monitoring and automatic updating.

With Android Enterprise, data does not need to be made secure manually. Security measures can be put in place, monitored, updated, and enforced remotely. Once in place, the security features of Android Enterprise cannot be disabled by employees.

Selecting the right hardware, however, can be a complicated process. With so many Android devices to choose from, it can be difficult for companies to decide on the right handsets for their needs. Additionally, how can companies be sure that the mobile device management system they have rolled out will be effective? To solve these problems, Google launched Android Enterprise Recommended.
What is Android Enterprise Recommended?
Android Enterprise Recommended is a validation scheme launched by Google in 2018. The aim of Android Enterprise Recommended is to provide companies with a list of devices that are approved by Google for business use. The devices must:
Meet minimum hardware specifications for Android 7.0+ devices

Be enabled with zero-touch registration

Download Android security updates within 90 days of release

Provide a consistent experience for apps used in work profiles
When choosing devices, company leaders should ensure that there is an Android Enterprise Recommended badge displayed.

Just as with the devices themselves, Android Enterprise Recommended also provides validation for enterprise mobility management (EMM) systems. This way, businesses can be sure that not only are the devices they choose up to Google's standards but that the MDM schemes in place are also going to be effective.
What are the advantages of Android Enterprise?
Ease of deployment
One of the main benefits of Android Enterprise is the ease with which it can be rolled out to your team. The Android Enterprise enrollment process simplifies device deployment and management for businesses of any size. Because Android Enterprise can be deployed so rapidly, it can save a tremendous amount of time both for employees and technical support.
Enhanced security with the screen lock application
Mobile devices often go missing or are stolen. If an employee loses their phone or it is stolen, the screen lock application will prevent unauthorized access to sensitive content. Once enabled, the screen lock application ensures that no one will be able to access the data without the correct code.
Permanent protection against malicious software
Viruses, trojans, and malware are often contained in third-party apps and games. Android Enterprise restricts what can be downloaded onto the phone. An employee can only download applications from Google Play Store and not from any other source.

Further strengthening your security with a mobile device management (MDM) solution from Appaloosa will make sure that any applications employees may download are friendly and safe. Employees and management can be confident that corporate and personal data will remain protected.
Security features remain enabled
Loss of corporate data due to an employee resetting a company mobile device is a major problem. Android Enterprise can guard against data loss since the security features cannot be removed without authorisation. Even if an employee resets their phone, the Android Enterprise security protocols remain the same.

If an employee leaves the company, you can simply reset their device and give it to a new employee. There is no need to reconfigure the device or install any updates. This simplifies the onboarding process and is a significant time saver for technical teams. Your IT admins won't have to waste time configuring devices and your new employees can get started with their duties sooner.
More flexibility in the choice of devices
While iOS is still hugely popular in the corporate world, it does have one major disadvantage over Android: flexibility. iOS restricts a company in its choice of devices. With iOS, you can only use Apple products and work solely within the Apple ecosystem. However, Android can be installed on a wide range of devices at all price points from a variety of manufacturers.

This makes Android Enterprise an ideal solution for any company that has a BYOD policy or wants to issue a variety of mobile devices. As far as mobility is concerned, Android has a real advantage over iOS. You can roll out an Android solution that is suitable for all employees, whether they use laptop or desktop computers or whether they use mobile devices like mobile phones or tablets.
Save time with simplified, automated updates
Ensuring that all employees are using the same version of an app can be an arduous task for IT administrators. The Android Enterprise Management system automates this process, ensuring that uniformity is achieved across the board without tech teams having to do a single thing.

With Android Enterprise, all operating system and application updates are deployed remotely. This negates the need for IT teams to have to manually update mobile devices individually and so avoids work interruptions and saves time.
Greater application compatibility
Not all companies have the same needs. Not all employees within a company require exactly the same set of applications. Android Enterprise is compatible with a massive range of business applications that can be used on many different devices, from laptops to desktops, tablets, and mobile phones.
Companies can have a larger pool to choose from when deciding what applications they want to deploy. Fewer compatibility issues will also reduce downtime and boost productivity rates for employees on the ground and IT teams.
Protect and manage data effectively with Android Enterprise
If your company does not currently have an Android Enterprise Recommended MDM solution with approved devices, then you are at risk of losing sensitive corporate data and are missing out on a range of features that will boost the productivity of your entire team.
Android Enterprise is an exceptional tool that delivers optimal security, provides a smooth user experience, and greatly improves data management capabilities. Android Enterprise enhances how teams communicate with each other and how they perform their daily duties. Management can accurately monitor how efficient and productive employees, applications, and devices are with ease in real-time.
Android Enterprise is a highly efficient device management solution. It's an ideal option for companies that want to support employee mobility while ensuring that their data remains secure. Appaloosa is Android Enterprise Recommended certified, so you can be completely confident we can deliver the solutions your business needs. Talk to Appaloosa today about deploying Android Enterprise Management for your business.