How to Configure a MDM app for use with Android? - a guide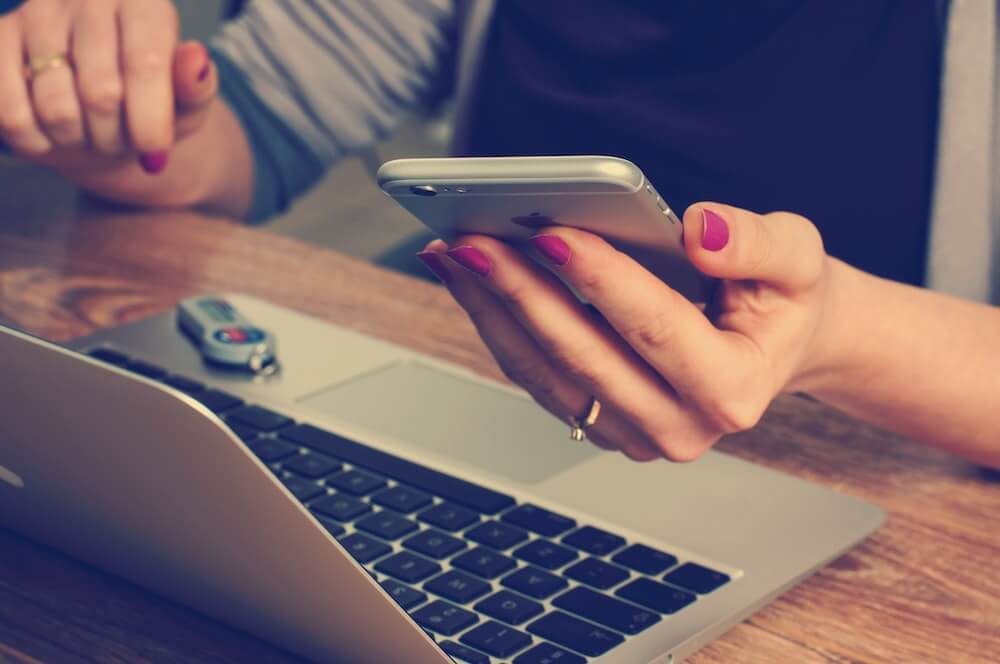 Since 2007, Android has dominated as the world's most popular operating system for smartphone users. Recent figures put Android's market share at almost 70 %. With the vast majority of smartphone users using an Android phone it is no wonder that IT admins need to find secure and efficient ways of incorporating these devices into their mobile device management (MDM) systems.
Companies require mobile device management solutions that simplify the process of allowing administrators to manage, control and protect both business and personal Android devices. Before this can be accomplished, a business must know how to implement Android configurations via an Android app configuration MDM tool.
In this article, we will provide you with a brief overview of what is a device configuration app in Android, why it is crucial to properly configure your Android device via an MDM system and give you a simple step-by-step description of how you can configure devices manually and automatically.
The benefits of Android MDM for your business
Businesses rely on their employees being able to access corporate apps and data via safe and efficient mobile devices. Many organisations opt to enhance their mobile device management and security systems by using an MDM system provided by a reputable, professional third-party vendor.
Android app configuration MDM systems provide managers and IT admins with the ability to better control the usage and security of mobile devices that are used for corporate purposes. With the right MDMD package, your business can effectively monitor both devices and employees, enhancing both security and productivity.
When done right, an MDM system should be an intuitive and simple tool that provides administrators with a tailored set of configurations that they can effectively apply to devices. MDM is fast, simple and cost-effective. It allows for the streamlined onboarding of new personnel and ensures that ex-employees no longer have access to sensitive data.
An Android device configuration app should provide your business with the ability to enable mobile devices with:
Communication security via email encryption
Secure containers to separate personal data and corporate data
App whitelisting and blacklisting
Password protection for added security
Device tracking for lost or stolen phones
Disk encryption
Geofencing
Remote locking
Remote messaging
Why is it important to configure Android via MDM?
MDM provides enhanced security for both sensitive company data and all devices used for corporate purposes. By providing managers and IT administrators with real-time feedback on usage, an MDM system can be used as a tool to enable better employee and device productivity. Achieving compliance with internal policies and privacy legislation is simplified with an MDM system. IT admins can remotely deploy customised configurations to ensure each device is adapted to the policies and standards of each organisation.
What devices can be configured with Android MDM?
MDM systems can be rolled out for all types of mobile devices, including Chromebooks, tablets and smartphones that use Android or iOS operating systems, as well as other software.
There are three main models that are used to manage mobile devices in a corporate setting. These are known by the acronyms BYOD, COPE and CYOD.
BYOD stands for Bring Your Own Device. BYOD falls within the category of the Bring Your Own Technology (BYOT) concept. In a BYOD model, company employees can use their own private, personal devices for corporate purposes. BYOD devices can be owned and supplied by employees, or they may be partly subsidised by the company.
COPE is the opposite of a Bring Your Own Device (BYOD) method. In the COPE (Corporate-Owned, Personally Enabled) business model, a company provides devices for its employees to use for both personal and corporate purposes.
Sometimes these devices are uniform across the board or sometimes a company may offer employees a choice of numerous devices. This is known as a CYOD (Choose Your Own Device) model. With a CYOD model, employees can choose devices from a list of smartphones that have been supplied and preapproved by management.
How to configure an Android app with MDM
Android devices can be remotely enrolled into an MDM system, often via the Android studio app configuration platform. However, the process of enrolment differs depending on the type of device used. There are different methods to enrol BYOD devices as opposed to corporate managed devices (COPE or CYOD devices).
When enrolling a BYOD device into an MDM system, a user will usually sign in to the Enterprise Mobility Management (EMM) platform from a website or via a dedicated MDM App. This will trigger the BYOD enrolment process, known under the Android marketing term as Work Profile.
For all corporate managed devices (COPE or CYOD devices), users have to register the device after it has been reset to factory settings. They can then scan a QR Code to enrol the device into the EMM system or use Zero Touch Enrolment for automated device provisioning.
Other methods that can be used to enrol COPE or COYD devices into an MDM system include:
Using an NFC tag encoded with EMM setup details
Via a corporate G Suite or Cloud Identity account
Downloading a management app via the Google Play store
Your MDM provider should advise you on what method would be the most efficient option for your business needs. The MDM provider should also supply your employees with links for assistance with the app configuration process.
How to see your data collected by the Android device configuration service
Data is periodically collected from Android devices by Google via the Android Device configuration service. Since data security is of primary concern to corporate mobile device managers, it is useful to have an understanding of just what data is collected by Google and how it is used.
Google collects a range of data from Android devices, including:
Device and account identifiers
Device attributes
Software and security software versions
Network connectivity and performance data
This data is collected to ensure that all devices have the necessary software updates and security patches as well as to ensure app optimisation. Google also uses this data to provide users with protection from fraud, harmful behaviour or other abuse, for example, acts such as suspicious logins. Google also uses collected data for metrics aggregation to optimise connectivity, battery life and other such features and functions.
Users can download a copy of the Android Device Configuration Service data by following the steps below:
Step One: Navigate to the Download Your Data page connected to your Google account
Step Two: Click on the Android Device Configuration Service tab. Here you can view all data for all the devices associated with the account
Step Three: A user must then choose the preferences for their Google data archive. This includes the delivery method, the export type, the file type and the size the user desires the archive to be
Step Four: Select the Create Archive option
If desired, users can also delete data collected by the Android Device Configuration Service. Deleted activity is immediately removed and deleted data is removed from Google's storage systems following protocols outlined under the Google Privacy Policy.
Where to find an MDM solution for corporate Android devices
There is a range of benefits of using an MDM system for corporate Android devices. MDM systems ensure device and data security and make it easier to enforce compliance with corporate policies. Management and IT admins can utilise enhanced employee and device monitoring to gather crucial user data and improve device and employee performance.
Data separation ensures that personal and corporate information is kept separated and secure. Remote wiping, password protection and device tracking can help to provide additional security for lost or stolen devices. Corporate policy enforcement can be further enhanced by the use of app management, whitelisting and blacklisting and geofencing capabilities.
Appaloosa can provide effective and affordable Android app configuration MDM systems. Appaloosa's device configuration app Android solutions include:
App management
App configuration
Remote wipe capability
Single sign-on
App whitelisting
Encryption
Data separation
Achieve complete security for all devices in your company with Appaloosa's Android Enterprise Certified for Work-Profile. BYOD devices can be used to their full potential with a full separation of personal and corporate data via an OS-level container. Company-owned devices or work-only devices (CYOD or COPE) can be configured to provide protection for corporate data in high-security situations. Appaloosa provides QR code enrolment that supports COPE devices right out of the box. Appaloosa can also provide MDM support for Rugged devices for their entire lifespan.
If you are searching for the best MDM system for your corporate Android devices, then get in touch with the Appaloosa team today. In conjunction with Android Enterprise, Appaloosa's cutting-edge MDM system provides your corporate devices with an innovative, incredibly powerful and inherently secure platform.
Appaloosa is at the forefront of the MDM sector. Browse the Appaloosa website to discover more about the exciting possibilities we are developing for businesses.