Understand everything about CYOD: Chose Your Own Device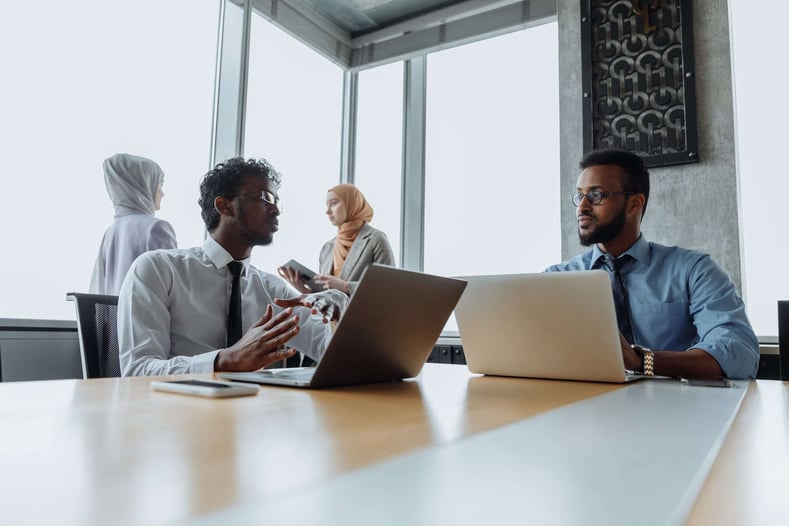 Staying connected with your colleagues and your customers is the key to doing business in today's world. Every business person now needs access to a modern smartphone or mobile device at all times. It is no wonder that companies across the globe are employing various strategies to incorporate mobile devices into their management plans. One of these strategies is known as 'choose your own device', or CYOD for short.
The CYOD concept allows employees the freedom to decide what type of device they want to use from a list that has been predetermined by the company. There are a range of benefits to CYOD in comparison to other strategies such as 'bring your own device' (BYOD).
In this article, we will provide you with a complete overview of CYOD systems, their advantages and drawbacks, the security aspects of CYOD, and detail how to go about deploying a CYOD solution for your business. If you are wondering if CYOD may be a good fit for your business, you will find the answers here. Keep reading to find out everything you need to know about CYOD.
What is 'choose your own device' (CYOD) exactly?
Instead of employees using their own devices for corporate purposes, the CYOD model lets employees choose their own device from a list of pre approved devices. A CYOD policy is part of a corporate-owned, personally-enabled (COPE) strategy.
CYOD can be thought of as being the opposite of a 'bring your own device' (BYOD) method. While a BYOD method has cheaper start-up costs, it also does not provide the same level of security as a CYOD model.
CYOD is often seen as a superior option for companies since it is highly cost effective and ensures compatibility with operating systems and apps across the board. CYOD provides businesses with more control over corporate devices and allows for enhanced security protocols.
How does CYOD work in a real-world business environment?
In a CYOD system, all devices can be controlled by the company via a dedicated app. App systems that control corporate devices are known as Mobile Device Management (MDM) and Mobile App Management (MAM) systems. MDM systems allow IT admins to secure, monitor and maintain devices remotely. By using MDM solutions such as secure containers and password protection, CYOD phones can be safely used for personal as well as corporate purposes.
How CYOD provides effective security solutions
CYOD cyber security is important for all businesses. Deploying a CYOD policy in combination with an effective MDM system helps to protect corporate data and provides high levels of security for the physical use of the devices themselves. CYOD and MDM also act to separate personal data from corporate data, ensuring compliance with privacy legislation and further protecting company property.
MDM systems achieve optimum levels of security on CYOD smartphones via the below features:
Communication security – email encryption
Secure containers
Remote disk wiping
Data usage restrictions
App whitelisting and blacklisting
Backup/restore functions
Privacy issues – limited access to corporate and personal data
Password protection
Device tracking
Disk encryption
Lost device tracking
Geofencing
Remote locking
Remote messaging
The advantages and drawbacks of CYOD systems
The benefits of a CYOD system include the enhanced compatibility and security of devices. CYOD is a cost-effective option while still giving employees a choice of device. Corporate management can ensure the longevity of devices since they control what devices are used.
CYOD allows for easier management of devices and simpler app updating. Since CYOD enables more effective monitoring of devices and personnel, it can also enhance productivity.
However, there are drawbacks to CYOD systems. One of the main disadvantages is that there are increased upfront costs when compared to BYOD methods. There may also be less employee satisfaction with devices when compared to BYOD.
There may be increased ongoing costs as a company may have to replace damaged devices. Ongoing costs may also be incurred as employees may be unfamiliar with approved devices and may require extensive training.
How to deploy a CYOD solution for your business
The first step in deploying a CYOD solution is to decide on your business needs regarding connectivity, compatibility requirements, and your security needs. You will need to carefully consider the cost, capabilities and longevity of the preferred devices.
Once you have decided upon a suitable range of devices, you will need to find an appropriate MDM solution. The MDM system will need to be tested before it is deployed across the entire device range.
Appaloosa specialises in effective MDM and MAM solutions for CYOD systems. Our team can design and deliver MDM and MAM systems that are suitable for both iOS or Android devices. Our solutions will provide you with the ability to better monitor devices, secure any lost or stolen devices, keep personal and corporate data separate, and allow for the easy deployment of apps to thousands of employees. Visit the Appaloosa website to see how our amazing MDM CYOD solutions can help your business stay connected.