What are the best practices in Enterprise Mobility?
As the enterprise mobility market continues to evolve, the following recommendations can help enable access to mobile apps and content, and enhance productivity while mitigating risks.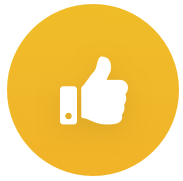 Leverage the cloud for better enterprise mobility
SaaS-based deployments offer valuable options for developing, implementing, and maintaining apps for organizations that have large or changing numbers of mobile users, and for IT departments with staffing or security limitations:
Rapid user access to key business applications – without having to invest time and budget on additional server tools in corporate data centers.
Flexible and scalable security services: when combined with an MDM on the mobile device, SaaS deployments can require fewer hardware resources, as well as installation and maintenance efforts, than on-premise solutions.
As such, SaaS deployments can move business initiatives faster than the traditional implementation and maintenance cycles associated with on-premise applications.
Tie SaaS and SaaP software
Mobile apps can radically change how organizations interact with their customers, employees and partners. That's why it's important to look for vendors with a rich ecosystem that can meet your scale and integration needs — including connections to databases, transaction, reservation, or inventory systems:
Compliance with protocols, such as LDAP and SAML, that can facilitate third-party extensions.
Compatibility with third-party mobile application development tools.
An easy-to-use management interface for setting up connections to external services, such as Active Directory, and selecting policies for devices.
App-specific policy controls, until newly-released Apple, Android and Windows OS versions, required vendor-specific SDK integration or wrappers. Today, however, the major mobile OS vendors provide built-in APIs for app management that simplify policy implementations. These APIs, however, can only be accessed/controlled through the use of an EMM solution.
Secure your apps and data
The proliferation of mobile devices and apps across the enterprise raises a variety of security and privacy risks. For example, the use of personal devices for accessing corporate data at any time and from anywhere can make networks vulnerable to unauthorized access, data leakage, and virus attacks.
Cybercriminals can focus on three main vectors to conduct attacks on a mobile infrastructure:
Networks: Network attacks allow cybercriminals to concentrate on specific targets and objectives. They can easily set up a fake hotspot, for example, or hijack an existing one, and intercept or redirect traffic to rogue networks.
Devices: mobile devices can be "jail-broken" or rooted to compromise their security. Mobile operating systems, as a result, are constantly impacted by exploits that vendors try to patch. From the time an exploit has been discovered until the time that it is patched, cybercriminals can use it to attack helpless users
Apps: App-based attacks provide cybercriminals with the opportunity to compromise virtually any target. Malware can be found in public app stores, such as the Apple App Store and Google Play, for example. Third-party app stores provide even less control over the apps they offer, and are attractive targets for malicious activity
In fact, Gartner estimates that 75 percent of mobile security breaches through 2017 will be the result of mobile application misconfigurations.
As developers rush to take mobile apps to market, they tend to focus on functionality rather than security. Development practices, as a result, often lack mature processes and best practices for countering mobile threats. Most companies have been relying on mobile hygiene policies that combine MDM or EMM solutions to control damage caused by compromised devices. Although these solutions address many known threats, they cannot detect unknown network, operating system and app vulnerabilities.
The case for analytics
As mobility spreads across the enterprise – and even to partners and customers, it's critical to continuously monitor the mobile infrastructure and provide usage metrics.
In-app behavioral and performance analytics can provide meaningful insights. For example, metrics can help ensure that your infrastructure is updated. They can tell you how apps are used, and what activity they generate.
The result is optimized app usage, improved mobile performance, and the ability to gather insights that can guide future investments.
New market developments of enterprise mobility
The ongoing emergence of new technologies can simplify mobile security and management.
The Android Enterprise solution, in particular, focuses on providing security at the operating system level. It can partition professional and personal environments by delivering secure profiles or containers on the latest generation of Android devices. This means that it can enforce enterprise-level controls, while users retain control over their personal data.
The solution also protects business apps and data from user personal activity that's conducted outside their profiles — such as side-loading web apps, ordering from unknown websites, or other potentially insecure activity.
IT administrators can also apply policies to apps running in the container, such as enforced VPN use, or copy-and-paste restrictions. They can also prevent users from installing unapproved apps from the Google Play Store in the business work space.
IT administrators can now have total corporate app-wide control, and can easily retire lost or stolen devices and remotely wipe all work data while leaving personal content intact on a device.
Gartner predicts that by the end of the year 2017, market demand for mobile app development services will grow at least five times faster than internal IT organizations' capacity to deliver them.
Therefore, from what we see as an EMM solution, business units will become more and more involved in app development and deployment and work in hand with their IT department. These deployments will require a quick time to market to remain an effective and competitive asset.