Apple Business Manager support now available on Appaloosa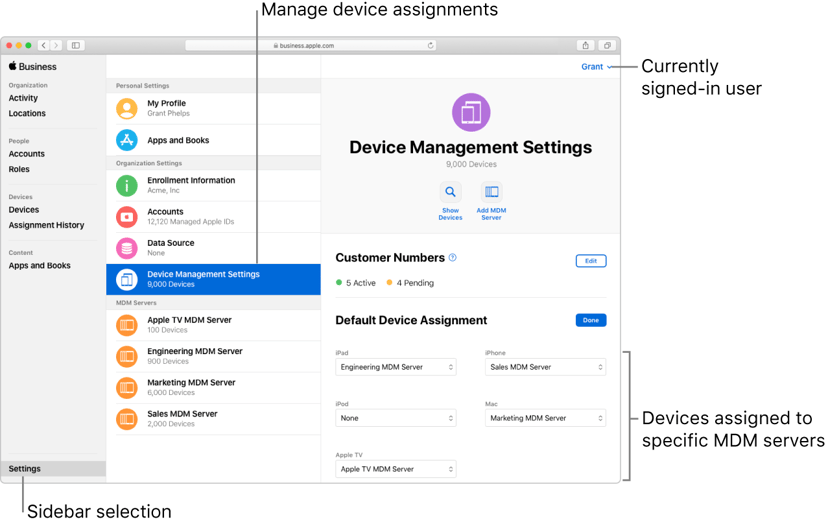 We received many feedback from new customers saying they were unable to register for an Apple Enterprise Developer account. We now also support Apple Business Manager alongside in-house and ad-hoc.
It has been a while that Apple has been cracking down on unauthorized use of their in-house distribution method, which is the only one available when you want to avoid the App Store – for good reasons if you're a business with a private app.
Developer vs Enteprise programs
As a reminder, you have two developer programs at Apple:
Entry to the Apple Enterprise Developer program has been restricted lately. The basic eligibility rules are the following
Have 100 or more employees.
Be a legal entity. They do not accept DBAs, fictitious businesses, trade names, or branches.
Use the program only to create proprietary, in-house apps for internal use, and to distribute these apps privately and securely to employees within the organization.
Have systems in place to ensure only employees can download your internal-use apps, and to protect membership credentials and assets.
Participate in and pass Apple's verification interview and continuous evaluation process.
Apple Business Manager
Apple has gradually replaced all features from the Apple Enterprise Program by "Apple Business Manager". It's a free-to-use product that will enable you to publish apps privately to your organization & even to a wider audience.
Since they made this program available, access to the Enterprise program has been restricted, and according to our sources, you have to have a very good reason not to use the Apple Business Manager's capabilities.
Still, there are a very good reasons to select Apple Business Manager:
you don't have to deal with expiring certificates any longer or resign your apps on a yearly basis
app distribution is simpler than in-house as the app store is directly providing for the app installs
you can distribute to a larger audience as you are not restricted to your own employees
There are things to know however:
currently, you can't distribute to devices (Apple IDs to be specific) that are outside the country where your Apple Business Manager has been created, if you are using redemption codes. This restriction does not apply if you will manage devices.
Apple Business Manager is no EMM, it is still only a distribution channel. If you're deploying in a medium to large userbase with Android and iOS, you will need an EMM.
your app needs to go through Apple's app store review. Review guidelines are similar, you need to provide a test account even though Apple doesn't require you to show live data or allow for a new user registration
app distribution is based on code redemptions which can be painful to manage if you don't rely on an EMM.
Is Apple Business Manager for you?
If you already own an Apple Enterprise Developer license, we would suggest that you stick to this account as no one seems to be able to get back into the program and that the program has no end-of-life in sight. However, you might be interested into apps that don't expire.
If you are new to iOS enterprise development, you will have no other option with private distribution or Mobile Application Management.
How to use Apple Business Manager with Appaloosa?
To use Apple Business manager, you need to sign-up for the Apple Developer Program and then to Apple Business Manager. The process should take no more than a couple of business days.
Once this process is complete, you can link Apple Business Manager with Appaloosa to manage your apps easily.
As admin, go to your store settings and "Apple Business Manager". From there, you will be able to set up your account. Follow our detailed support article here.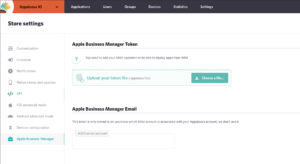 Appaloosa supports the following features:
Sync your apps from Apple Business Manager to Appaloosa
Redemption codes management. Appaloosa will automatically assign available redemption codes to your current or future users. A simple csv file upload with all the codes will be enough, Appaloosa will manage the rest!
Let us know what you think! contact us via chat or email.