7 questions to ensure a successful mobile deployment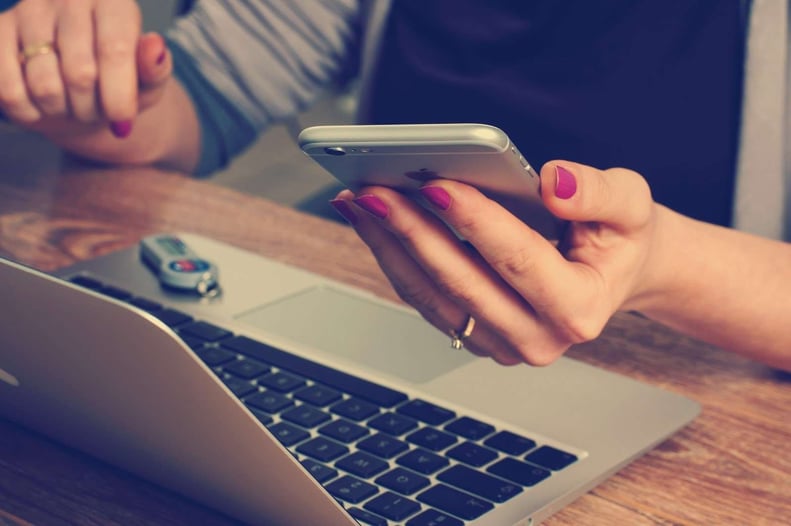 Only a few companies can operate without having integrated a mobile fleet management solution. At a time where the digital transformation of companies is absolutely essential, mobile fleet management is probably one of the major issues of a successful "digitalization". Here are the seven questions that you'll have to answer to make sure you can successfully deploy a mobile fleet.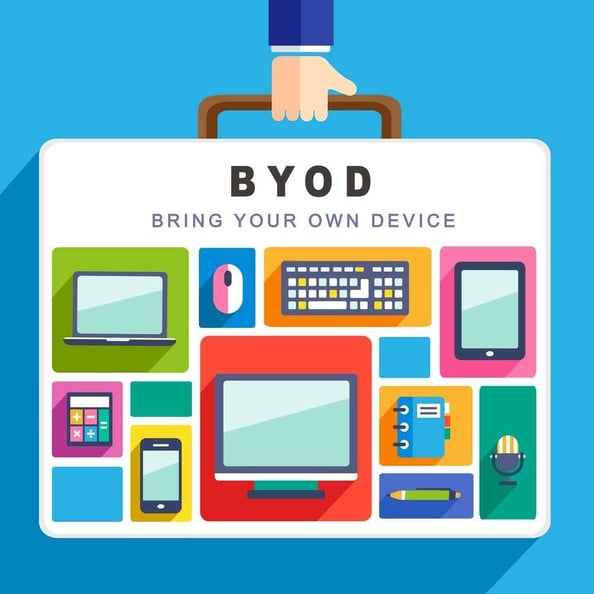 Why is mobile deployment crucial for a majority of companies? For the simple reason that mobile phones are increasingly becoming the preferred tool for countless employees to carry out many of their missions. Although it has not replaced the desktop for the moment, the smartphone is constantly improving in terms of usage, and allows all kinds of employees, in very diverse positions, to perform tasks that were previously reserved for the desktop. There is therefore no longer any valid excuse for not taking this drastic change into account in the habits of a vast majority of users.
How to identify the goal of your deployment?Before you start making decisions about the deployment of your mobile fleet, a first step is essential: identify its goal. Of course, it is rarely unique – however, you need to know what your priorities are, so you don't lose sight of them and keep them in mind when setting up the deployment. Is it about optimizing your company's internal processes? To improve customer relations? Is it about deploying tools that are absolutely essential for your employees (an example could be a delivery person or courier, who cannot work without an up-to-date and functional device, with the right applications running frictionless with an exceptional UX), or simply to allow them to be more efficient?
How to choose the devices on which you will deploy your mobile management solutions?When it comes to choosing devices for mobile deployment, there are three main options: – BYOD (Bring Your Own Device)The days when the company provided its employees with the most advanced and expensive equipment on the market are now (almost) over. Today, many users have personally purchased a smartphone of excellent quality for their private use, and therefore see no interest in having a second device, often of lower quality, for professional use. And even if the company decides to upgrade the type of device it provides to its employees, the question arises in many cases: isn't it easier to invest the employee's device, and integrate the applications and/or data about the company they may need? This practice, which is becoming more and more widespread, is popular because it is cheaper for companies (according to a Cisco study, it's about $350 per employee in the United States) and allows them to unload the IT team. At the same time, there is also a productivity boost among employees who are simply more comfortable working with their own devices in their hands.
– COPE (Corporated Owned, Personally Enabled)
Also very popular, the ability to access a corporate smartphone, while customizing it for each user, is another popular option for many organizations. The latter therefore decide to provide their employees with devices that belong to the company, which the company recovers in the event of the employee's departure. This may allow a simpler integration of fleet management solutions because it is done in advance – there is no need to ask the user to integrate his device. While this solution remains the majority, it is nevertheless being caught up by BYOD, which is becoming increasingly popular – even if it is not applicable in all situations.
– CYOD (Choose Your Own Device)


Sometimes, the best way to convince and motivate your employee is to give him (or her) the choice to decide for himself (or herself) whether to use his or her own device, or whether to have a company-owned device. It may also grant itself the right to choose the type of device in question. In this way, he will probably be better able to work in good conditions and be more productive. Be careful though: choosing a CYOD solution is totally independent of the choice of the fleet management solution.

Which EMM (Enterprise Mobile Management) solution should you choose?
You have defined whether you will provide the mobile device to your users, or whether you will integrate a management solution on their personal mobile. But what type of management tool will you choose? It will all depend on how your employees will use their mobile, whether it is supposed to be their main device in their daily tasks or whether it is only a second screen on which they do not necessarily need to be connected continuously.- MAM (Mobile Application Management) solution: one would tend to think that in the case where employees use their own device (BYOD), the deployment of a MAM solution is the most logical. However, this is not necessarily the case: a MAM solution can also be applied in the case of a COPE device, if full device management is not necessary, an application-based management solution is strongly recommended.- MDM (Mobile Device Management) solution: a complete device management solution allows both to install new applications on the entire committed fleet, but also to update their operating system completely, as many times as desired. An MDM solution also makes it possible to secure complete terminals, so that they can be deactivated if necessary. However, users are not necessarily happy to see their device (or the one they have been given) being fully controlled by their company.- MCM (Mobile Content Management) solution: also called MIM (Mobile Information Management), this type of management solution only focuses on data. It's a much less intrusive solution than the previous ones, proposing to encrypt part of the data included on a personal or professional device, in order to avoid that this data gets into the wrong hands, and to manage this content remotely or even to delete it completely.
Do you need a homogeneous fleet?
The answer is no. The solutions available on the market now make it possible to deploy any type of fleet, with devices belonging to the company, and others not, with also various fleet management solutions.
How to ensure that users adopt the solutions implemented?
One of the most important points in any deployment is the adoption rate of your employees. If they do not adopt the proposed solutions, your deployment will unsuccessful. It is therefore essential to raise their awareness beforehand, explain how existing solutions work, and sometimes even involve them in the choice of their device (in the case of CYOD). The more you involve them in the deployment, the more interested and motivated they will be to adopt a mobile management solution that will serve them as much as it will serve the company, as it will provide them with a whole bunch of tools they will need to carry out their mission.
Are you for deployment?
Have you listed the different issues? Do you know the goals of your deployment? Have you identified the users and their needs? You have reviewed the possibilities in the choice of the device (a device 100% controlled by the organization, or a possible integration of the solution in your employees' devices)? Have you chosen the right mobile management solution according to user profiles and typologies? Have you started to raise awareness among the troops about the deployment, and have planned various training courses prior to its implementation? If yes – you are ready to deploy. Good luck with that!