Appaloosa Achieves Android Enterprise Silver Partnership Status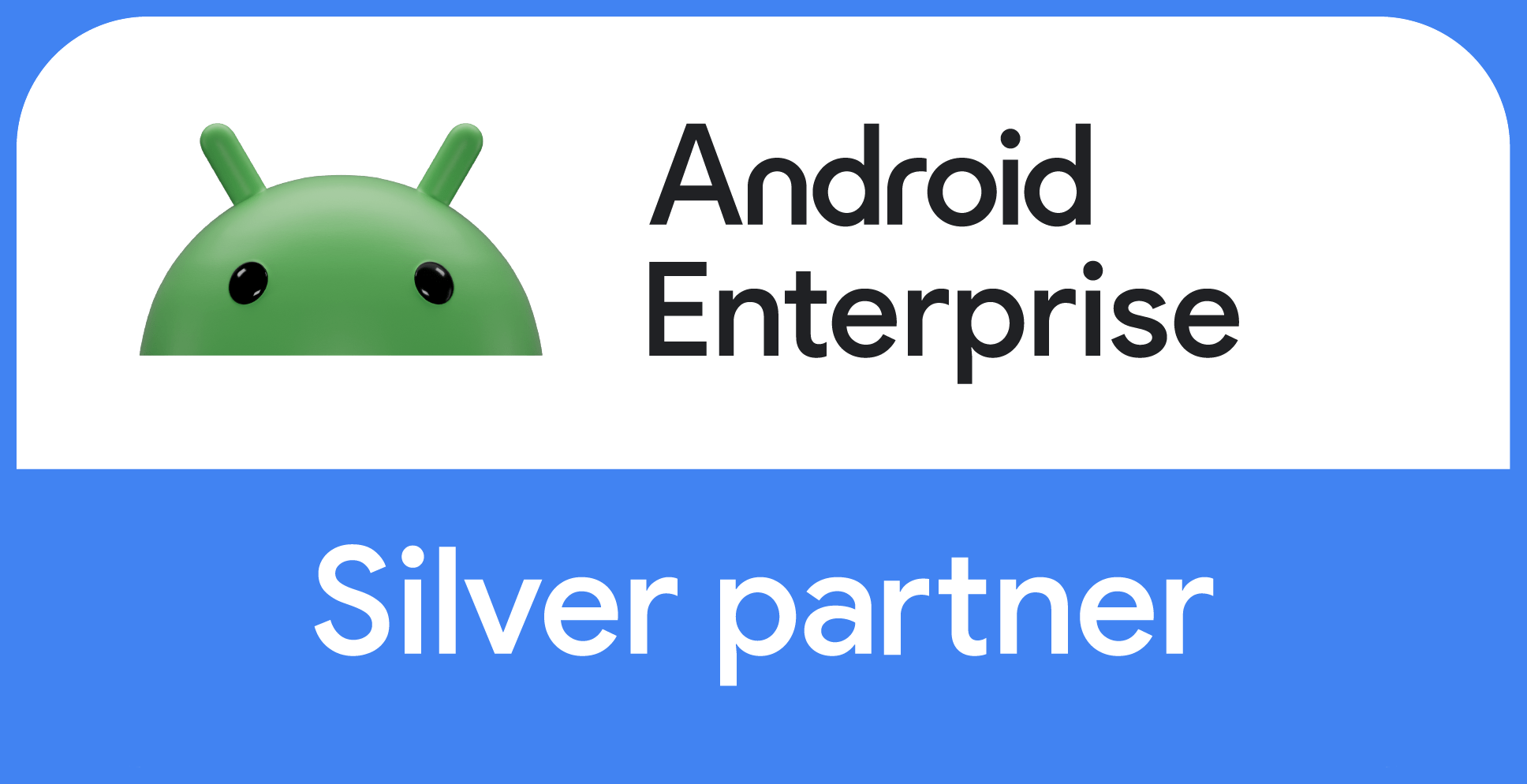 We are thrilled to announce that Appaloosa, your trusted partner in mobile device management (MDM), is now officially an Android Enterprise Silver Partner. This noteworthy milestone marks a significant advancement in our journey and demonstrates our commitment to providing the highest quality of service to our esteemed clients.
Android Enterprise, as a Google-led program, sets the industry standard for Android-based device management and support in the business space. The Silver Partnership status is a testament to our proficiency, reliability, and technical capabilities within the Android ecosystem. It allows us to offer enhanced device management services and Android-specific support, thereby providing a holistic, efficient, and secure MDM solution for your enterprise.
Why Does Android Enterprise Silver Partnership Matter?
The Android Enterprise Silver Partner recognition signifies an organisation's expertise in managing Android devices across all business sizes and types. This status grants us early access to Google's latest enterprise updates, features, and best practices, enabling us to offer you advanced MDM solutions.
Here are the key benefits that this partnership brings to our customers:
Advanced MDM Capabilities: With the tools and resources available to us as an Android Enterprise Silver Partner, we can effectively manage, configure, and secure Android devices throughout your enterprise wether they are personal, corporate, rugged or kiosk.

Enhanced Security Features: Leveraging the advanced security features offered by Android Enterprise, we will be able to offer the most secure Android MDM solutions, ensuring your enterprise data remains safe and confidential.

Early Access to New Features: Being a Silver Partner means we receive early access to new Android enterprise features and updates, allowing us to always keep you ahead of the curve.

Premium Support: Our partnership status allows us to provide priority support, including direct access to Google's expert advice and troubleshooting, ensuring a smoother and more effective problem resolution process.
At Appaloosa, we strive to provide the most efficient, secure, and comprehensive MDM solutions to our clients. Our new status as an Android Enterprise Silver Partner is a significant step towards this goal, allowing us to extend our capabilities and provide an even better service.
We would like to take this opportunity to express our gratitude to our team, partners, and customers. Your trust and support have been instrumental in achieving this recognition. As we continue to evolve and adapt to the ever-changing landscape of MDM, we look forward to serving you better and ensuring your enterprise's mobile device environment remains secure, efficient, and progressive.
Stay tuned to our blog and social media channels for more updates on how we are utilizing this partnership to enhance our MDM services. To learn more about our services or to schedule a demo, please reach out to us at sales@appaloosa.io.
Thank you for being part of this exciting journey with us. Here's to many more milestones together! 🙌🏻