Android MDM Migration: A Step-by-Step Guide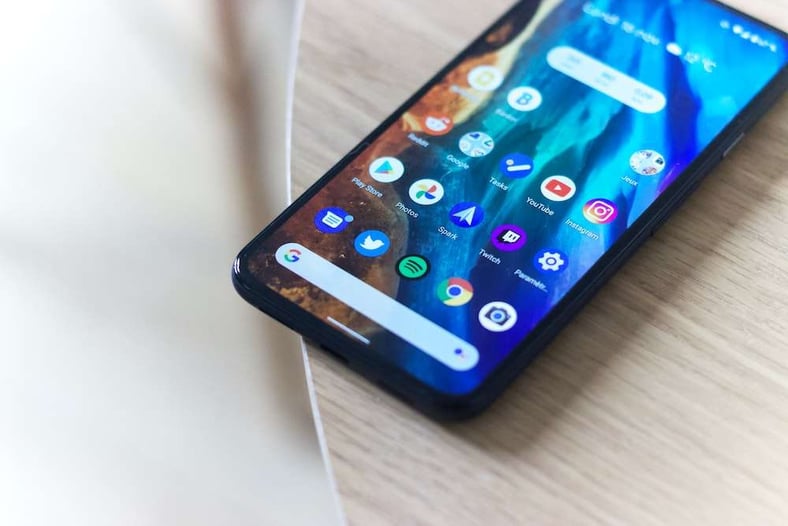 Managing Android devices in a corporate environment can be a complex undertaking, especially given the wide range of device manufacturers and custom Android versions. Migrating your Android device fleet to a Mobile Device Management (MDM) solution, therefore, demands a different approach compared to other platforms like iOS.
Note: this article is part of our guide "How to Migrate Your Mobile Device Fleet to Mobile Device Management"
Generic strategies often fall short when it comes to Android MDM migration. The Android ecosystem is complex and requires a nuanced approach for successful migration. This article aims to be a comprehensive guide, focusing exclusively on the migration of Android devices to an MDM solution.
Android Enterprise: The Foundation of Android MDM
Introduction to Android Enterprise
Android Enterprise, Google's solution for managing Android devices in a business environment, is a cornerstone for any Android MDM strategy. The program provides a standardized approach to managing privacy and security features across the myriad of Android manufacturers.
Compatibility and Requirements
Before embarking on an MDM migration, ensure that the Android devices in your fleet are compatible with Android Enterprise, as it sets the baseline for management capabilities. To ensure seamless compatibility between your hardware, software, and MDM, be sure to consult Google's Android Enterprise Recommended list. It serves as a valuable resource for guaranteeing the smooth integration of your devices into an MDM solution.
Key Android Management Modes
Fully Managed Devices
A fully managed device is an Android device where the enterprise controls the entire device. The user cannot add other accounts, nor can they change the settings modified by the admin.
Work Profiles
Work profiles allow the separation of work and personal data on the device. It's crucial to decide in advance whether a fully managed or work profile approach will be more suitable for your organization.
Pre-Migration Checklist for Android Devices
Device Audit
Understanding your current device inventory is critical. Audit device models, Android versions, and existing management capabilities to plan the migration effectively.
Data Backup
Much like with iOS, ensure that all data is backed up securely, either to Google Drive or other enterprise-grade backup solutions.
Network Assessment
Ensure that your network is capable of handling bulk enrollments and data transfers that will occur during migration. Update firewall settings and make necessary exceptions to enable device enrollment.
Google Services Configuration
Make sure to set up Google Play Enterprise and bind it to your MDM solution. This will ease the distribution and management of private and public Android apps.
Execution of Android MDM Migration
Enrollment in Android Enterprise
The first step in migrating Android devices to an MDM solution is to enroll them into Android Enterprise. This process varies by MDM provider but typically involves downloading an app or scanning a QR code.
Zero-Touch Enrollment is an additional option that can be employed to conveniently and automatically configure all forthcoming new devices.
Profile Configuration
Once a device is enrolled, the next crucial step is to establish the management profile. This entails customizing device restrictions, fine-tuning Wi-Fi settings, and configuring other essential parameters.
App Distribution
Distributing Android apps, including your private enterprise apps, is made seamless through Google Play Enterprise. Take advantage of this feature within your MDM solution to automate and streamline the app distribution process.
Post-Migration Activities
User Education
Upon the successful migration of Android devices, training becomes imperative. Educate users on the changes, new apps, and where to find help if they encounter issues.
Compliance and Monitoring
Post-migration, activate compliance checks within your MDM solution to ensure all devices meet the corporate policy requirements.
Feedback Loop
Establish a feedback mechanism for end-users to report issues or suggestions. This information is crucial for fine-tuning the system post-migration.
Troubleshooting and Common Issues
Policy Conflicts
Android devices can often have conflicting policies, especially if they were previously under a different management system. Make sure to review and revoke old policies that might conflict with the new MDM settings.
Connectivity Issues
Similar to iOS, network issues can be a significant post-migration challenge. Diagnose and resolve these problems as quickly as possible to ensure seamless device management.
User Non-Compliance
Non-compliance can be a significant issue with Android devices due to the system's flexibility. Set up alerts for non-compliance and follow up with stringent measures to rectify it.
Conclusion
If you find yourself grappling with the intricacies of Android MDM migration and need expert guidance, look no further than our team at Appaloosa. Our certified Android experts provide tailored solutions and personalized advice to help you navigate through the complexities of Android management. With our help, you can ensure a successful migration that aligns with your organizational goals, allowing you to enhance the management of your device fleet and transition to a more secure and manageable operational environment.