Vinci Construction France case study iOS deployment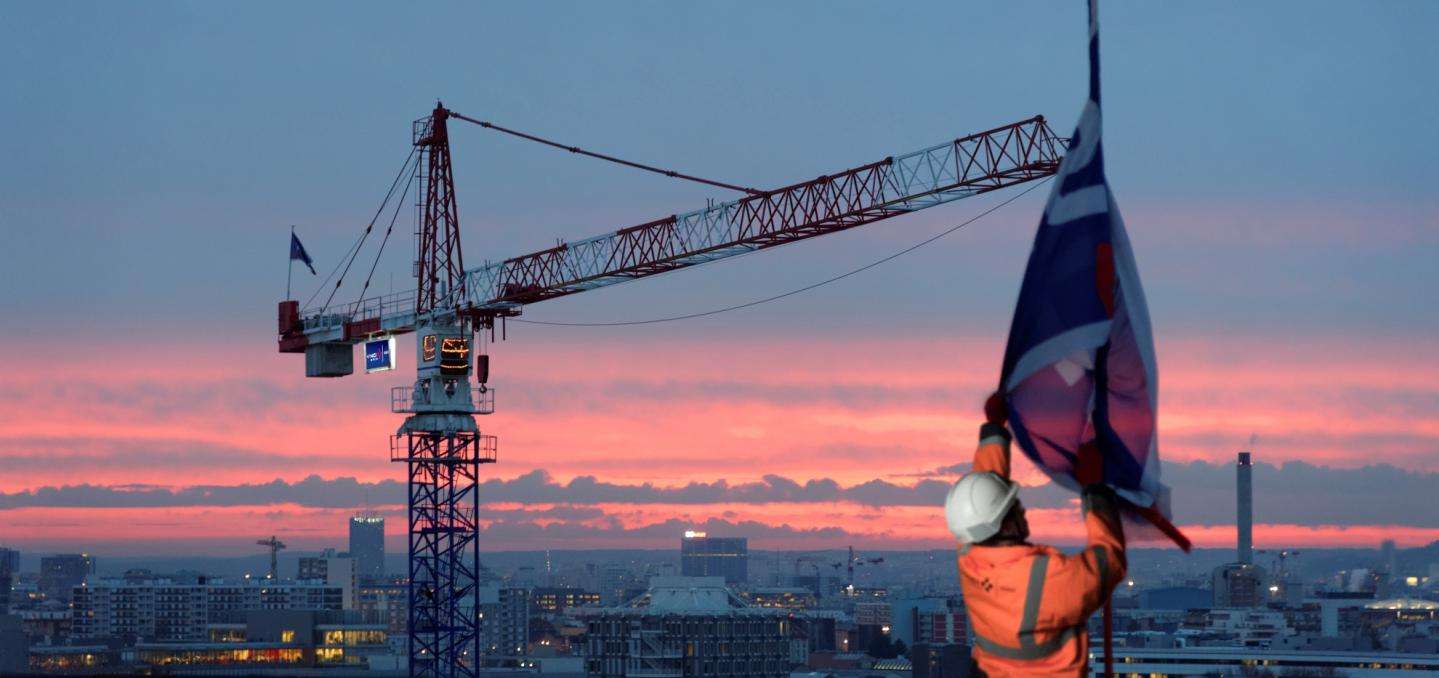 Today, any of our corporate developers is able to deploy an app on Appaloosa by himself and make it available within minutes.
– Alban Peleszko, Chief digital officer at Vinci Construction France
Key Metrics
78% Adoption rate
700+ Users
100% Integrated with CI tools
As France's leading construction company, VINCI Construction France brings together an unparalleled range of skills in the fields of construction, civil engineering, networks, specialty businesses, and real estate development.
Today the company has more than 19,900 employees and a turnover of €5 556 million.
Their Needs
Yoann Halais and Alban Peleszko are working together to initiate the group's digital transformation. They wished to change their mobile applications deployment solution for a corporate app store. This software should centralize their apps and facilitate app access by all the group employees' devices.
As corporate app adoption was reaching record lows, the team at VINCI Construction France started looking for a better deployment solution able to push mandatory apps on the devices of their employees and to reduce the required steps for app-access.
Solutions for successful mobile applications deployment
A few months ago, VINCI Construction France sought to deploy applications on a mandatory basis across a fleet of corporate and personal devices, via a single, global tool. However, they had a strong time constraint: a big event for their top managers was scheduled in two months and they needed the solution by then. Appaloosa had been working for some time on such a solution for Android in partnership with Google (Android Enterprise). For this specific project, the devices were mostly iOS. Appaloosa's tech teams had started exploration work to enable app deployment and silent updates on both personal and corporate devices.
The objective was to offer as soon as possible a solution adapted to the needs of VINCI Construction France employees: iOS Mobile Application Management, without equipment management.
Outcomes
Based on almost 800 users, 78% have downloaded the VINCI Construction France's store. Employees are becoming so accustomed to the store that one optional app was downloaded by 100 users in just a week while no corporate communication was sent out.
According to Alban Peleszko, VINCI Construction France is now extending its app store use with 7 new business apps. Compared to their previous solution, all users are now perfectly able to reach and download their corporates apps in a few steps on any device.
We are now working together to centralize all app information and enable teamwork at VINCI Construction France.