La Poste case study: private enterprise app store launch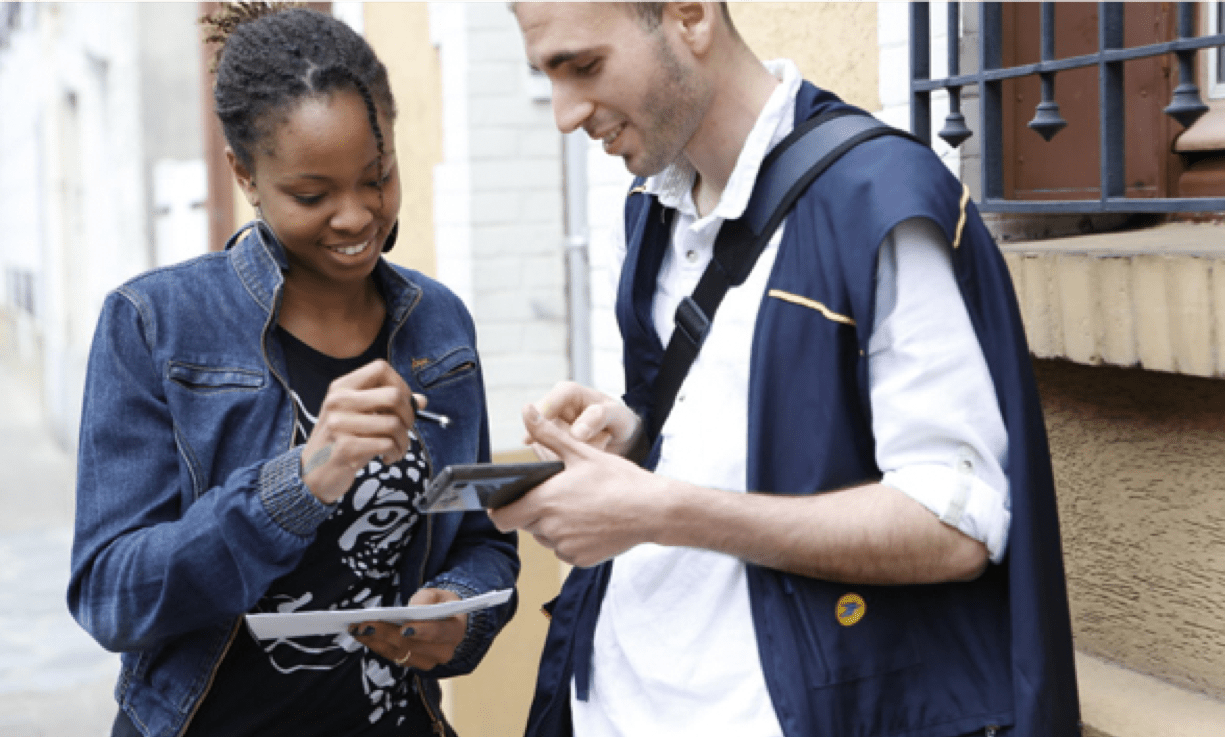 Thanks to Appaloosa, more than 90,000 of our carriers now use their smartphone to work everyday.
Mathieu Sniter, Mobile project leader at La Poste
Key Metrics
100+ Apps
100 000+ Users
1 000+ App Feedback
Their Needs
A few years ago La Poste put a priority on improved mobility by equipping their mail carriers with private apps to improve communication, operational effectiveness, and data collection. Enabling their carriers do perform their duties using their personal devices was a step forward, but La Poste knew, due to their commitment to continued innovation in mobility, that they would continuously be introducing new digital services for their employees and would need a robust deployment and management system to handle the load before long.
La Poste also needed to be able to deploy apps with an industrial cadence to meet the needs of more than 100,000 mailmen.
As Innovation at La Poste was ongoing, the development teams required a dedicated store to prototype, test, and release new app iterations in a controlled environment where speed was of the essence (no more waiting for app store approvals).
As La Poste is constantly on the lookout for new services and business opportunities, La Poste needed a "workshop environment" that would allow for the testing of pilot projects, with targeted deployment, that could be easily accessible by carriers, while offering an intuitive experience. Quite the wish list!
Solutions for successful Enterprise App Distribution
Industrialize the development of internal applications:
It was crucial for La Poste to have a tool that would let developers reproduce the behaviors of their carriers when using their apps on their smartphones. Using Appaloosa gives the developer team a private app store in which they can test their new and updated apps before deploying to all carriers.
La Poste also needed to have a solution that would fit not only more than 100,000 people but would also allow mobile app deployments at an industrial scale. Every three years La Poste renews their fleet of devices, representing in the neighborhood of 20,000 to 30,000 smartphones, all needing the full suite of their enterprise apps pre- installed. Thanks to the ease and flexibility of Appaloosa, La Poste achieved deployment rates of more than 15,000 mobiles per month, each configured with all their apps pre-installed and delivered 'turnkey' to each carrier.
The importance of an intuitive and robust interface:
The answer lied within the private store provided by Appaloosa, as carriers can intuitively find their enterprise apps by navigating through the similar look and feel one experiences using the incumbents Google Play or Apple's App Store.
By using Appaloosa, the IT teams do not need to provide daily support to carriers as the solution is simple, light and clean.
Outcomes
With Appaloosa entrenched as the solution, La Poste saw a dramatic upswing in new service sales, thanks in large part to the new mobile apps being developed internally. Carriers were also able to adopt a new role in the communities in which they operated that benefit local authorities and individuals alike. For example, when carriers see an incident on the road they can immediately inform local authorities and emergency response crews, improving their response times and speed of information.
In addition to providing a solution to their employees to enable them to access work data anytime anywhere, further benefits were uncovered, best summed up by Mathieu Sniter, Mobile Project Leader @ La Poste :
"Since we deployed Appaloosa, it is simple and straightforward for administrators and our carriers to use the solutions we are constantly developing. These solutions cover all our needs by allowing carriers to not only access recommended publics apps, but also give us feedback directly in the apps which help us continuously improve the tools we provide. Thanks to our enterprise app store, La Poste is able to use smartphones to create value both for our employees and our customers."