Everything you need to know about Mobile Device Management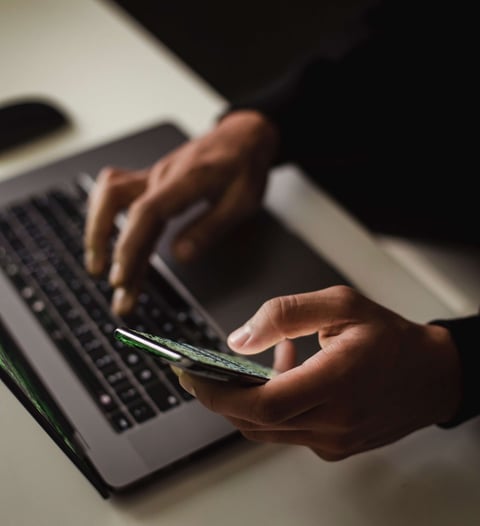 Staying connected is crucial in today's fast-paced business world. Mobile devices are now powerful tools that allow employees to achieve unparalleled levels of flexibility and productivity.
Alongside the massive advantages that the portability of mobile devices provides, there are also significant concerns. Issues involving mobile devices include maintaining a separation of personal and corporate data, unauthorized access, data loss or theft, lost devices, and misuse. Companies require effective solutions to manage the security of mobile devices.
Finally, enterprise admins need to get an inventory of the existing devices within a given company. Being able to control if they are used, buy whom and if they have the latest security updates.
Mobile Device Management (MDM) provides a platform for IT administrators to control how corporate and semi-corporate mobile devices are used. MDM technology is utilized to apply security protocols, enforce policies, and monitor the use of smartphones, laptops, and tablets.
In this article, we're going to take a deep dive into MDM. We'll explain exactly what MDM is, how it functions, and detail its many features. You'll learn everything you need to know about how MDM can help you manage your company's mobile devices.
Mobile Device Management – An overview
Mobile devices became increasingly predominant throughout the business world at the start of the 2000s. Despite their widespread use, it took a decade before the release of effective technology to manage mobile devices of the company.
Originally, the term Mobile Device Management (MDM) was the industry standard phraseology used to denote technology to remotely manage mobile device security. This was gradually updated to Enterprise Mobility Management (EMM), which encompassed all remote management aspects, not just security. Finally, the term Unified Endpoint Management (UEM) was introduced to cover both remote devices and desktop machines.
Although all three terms are used today, the most popular term is still MDM. It can be broadly defined as systems and procedures that relate to the management of mobile devices. These solutions incorporate both dedicated software solutions and corporate policies. The ultimate aim of mobile device management is to secure devices of the company as well as monitor and manage the way they are used for their entire lifecycles.
How MDM works to manage and protect your data
MDM software operates via client-to-server architecture. The devices themselves are designated as clients, while the servers can be based either on-premises or in the cloud as SaaS MDM systems. IT admins control and configure programs that deliver corporate policies over-the-air (OTA) to the MDM agent installed on the device. The agent then applies these policies via communication with applicatiBYon programming interfaces (APIs) incorporated into the operating system.
On-premises MDM systems provide a company with more control over their data and security policies; however, they must also continuously manage and monitor the servicer. In contrast, a SaaS cloud-based mobile device management system is managed and maintained by a third party. It is a more flexible, cheaper solution but not as robust in terms of security.
Enterprises and businesses that commonly use MDM systems include:
Retail businesses
Healthcare providers
Education facilities
Service industries
Transportation companies
In the future, mobile OSes will introduce new ways to have mobile devices manage themselves instead of relying on a near persistent connection with a mobile device management server.
Effectively manage mobile devices on any platform
MDM systems can be deployed on a single platform or rolled out as a multi-platform application. The choice between a single-platform or cross-platform deployment will depend on the requirements of the company. Some companies require that their devices are standard across the board and so will opt for a single platform MDM rollout. Others will prefer the flexibility that a multi-platform MDM system provides.
As well as their internal policies, a company must weigh up the differences between the common mobile operating systems. iOS MDM is commonly thought to provide a higher level of security than Android. Conversely, Android MDM can be a cheaper option and has more compatibility than iOS.
Companies can now also implement MDM systems for rugged mobile devices. Rugged mobile devices are commonly used by workers in the construction, transportation, and engineering sectors.
The many benefits of MDM for businesses
Protecting sensitive corporate data is a huge challenge for any company that requires its employees to use mobile devices. The many benefits of MDM for businesses include:
Security: Implementing an MDM system is the best way to ensure that data protection policies are adhered to and that all information of the company is kept safe. Sensitive communications can be encrypted. OS updates and security patches can be applied with ease.
Control: MDM systems ensure that IT admins can maintain control over the use of devices and enforce unified protocols and policies.
Compatibility: Platform-specific features can be enabled to provide scalability and flexibility with BYOD (Bring Your Own Device).
Inventory monitoring: Device tracking and inventory software help to locate lost phones and monitor usage.
Performance monitoring: Performance monitoring applications can be installed to gather data on employee and device productivity.
App management: mobile device management systems can control what apps a device can access and when.
Mobile application testing: Software for mobile devices can be rolled out and tested more efficiently.
Maintenance: Automatic app updates ensure that all devices are using the latest software.
Remote support: IT admins can provide real-time support to employees on or off-site, greatly increasing productivity.
Kiosk mode: Kiosks can provide greater control over what apps a device can access and use.
Automated device provisioning: Roll out software across all company devices without the need for IT intervention.
How MDM solutions work to solve security issues
One of the main advantages of MDM systems is their ability to provide security solutions for corporate or semi-corporate mobile devices. While desktop computers and laptops can be easily equipped with anti-malware and monitoring software, mobile devices are often more vulnerable to cyberattacks. Additionally, mobile devices are susceptible to a host of security issues related to the users themselves. Mobile devices can be lost, stolen, or used in ways that do not adhere to company policies.
MDM systems provide effective solutions to many of these issues:
Lost device tracking, disk encryption, geofencing, remote locking, and remote disk wiping to protect misplaced or stolen devices.
Password protection, secure containers, and data usage restrictions can prevent misuse and enforce company protocols.
Features such as remote messaging, app whitelisting and blacklisting, and bypass restriction alerts also prevent prohibited functions or apps from being accessed.
Backup and restore functions provide added data security if a device is damaged or suffers a software crash.
Limiting access to corporate and private data
Limiting how users can access corporate and private data is one of the most crucial features of how mobile device management systems work in practice. The separation of corporate and private data is of increasing importance due to more businesses taking up a Bring Your Own Device (BYOD) model.
BYOD is a policy that allows employees to use their own mobile devices to access corporate applications and perform business-related duties. BYOD allows more flexibility, saves overall costs related to acquiring devices, and adds to employee morale.
To ensure that an employee's personal data is separated from corporate data, mobile device management systems utilize a variety of container features. These containers keep access to corporate and personal data limited via password-protected sectors. Each mobile device will have one password-protected area for data of the company and one for private data.
Care must be taken with BYOD devices since there are many legal compliance issues involved, for example, GDPR restrictions related to data access, screenshots, and GPS tracking. It is advisable that a company develops clear policies regarding privacy issues related to MDM systems. Many mobile device management systems offer solutions to these problems since personal apps cannot access any data contained within the designated corporate sector.
Why Mobile Device Management is important for your business
MDM can enhance how your company does business in a variety of ways. As we have seen, the most obvious benefit is increased security for devices and data of the company. Security, however, is not the only feature of an MDM system. There are many other ways in which MDM can streamline daily operations.
An MDM system will drastically reduce IT support costs while allowing for greater remote management of devices and apps. MDM facilitates bug management and enables a variety of automated tasks. This can assist a company in achieving 100% compliance with regulations and policies and result in increased productivity. MDM systems can be seamlessly integrated with other business apps which can result in faster onboarding processes. Using a dedicated MDM system makes it easier to implement and enforce customized policies across a range of company sectors.
How to plan and roll out your MDM deployment
Planning an effective MDM deployment requires an organization to carefully consider its security and privacy needs. Issues that must be addressed include:
What operating platforms will the mobile device management system need to support?
Will the mobile device management system need to incorporate BYOD functionality?
What privacy laws or regulations must be adhered to?
What physical details of each device must be tracked?
How will the device inventory be maintained?
Will mobile device management software need to be integrated into existing databases?
What security configurations will the devices require?
How will users be authenticated?
An MDM deployment for devices of the company will differ from an MDM deployment for semi-corporate devices. With this in mind, the deployment of an MDM solution will generally follow these steps:
Decide on your preferred MDM solution: on-premises or SaaS via the cloud.
Outline your security needs.
Collect data regarding device and software requirements.
Perform rollout tests on selected devices.
Initiate final rollout to all devices.
The bottom line on MDM systems
The significant benefits of mobile device management systems far outweigh any implementation costs. Indeed, this solution can actually save company funds due to more streamlined IT procedures and enhanced productivity.
The right mobile device management system will provide total security solutions for all your company's mobile devices. MDMs act to protect sensitive data, ensure compliance with privacy regulations, and guard against security breaches caused by misused, lost, or stolen devices.
Since systems are scalable and compatible with all operating systems and devices, they can be adapted to suit any business environment. It provides comprehensive management, monitoring, and security solutions when compared to alternatives such as Mobile Application Management (MAM), which is only applicable to specific applications of the company.
If you are searching for a comprehensive MDM solution for your business, consider contacting the experts at Appaloosa. We make mobile device management solutions simple!