How to Set Up Managed Apple IDs in Apple Business Manager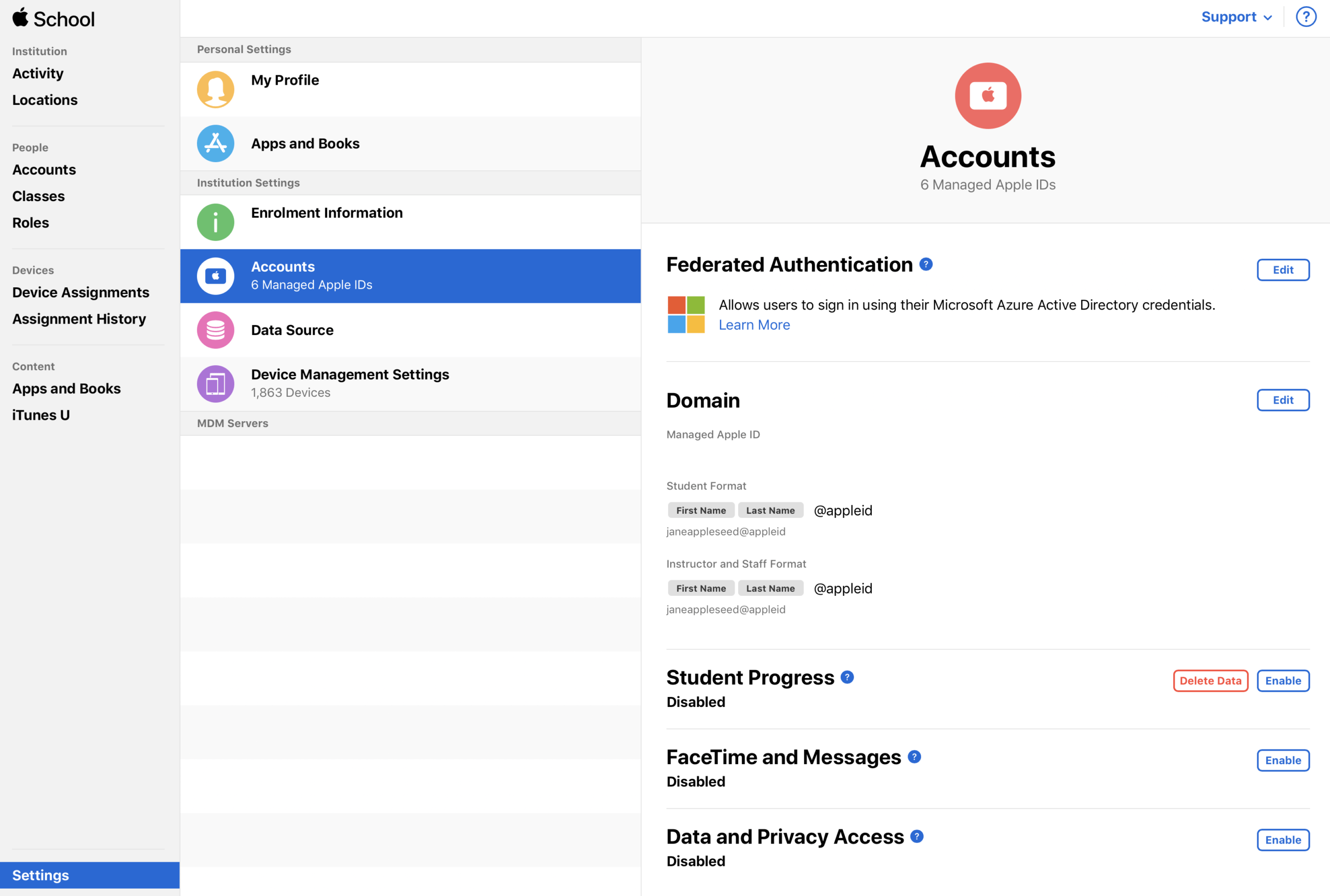 Managed Apple IDs represent an essential element of an organization's Mobile Device Management (MDM) strategy when operating within the Apple ecosystem. Specifically, when utilizing Apple Business Manager, these specialized IDs become crucial for effective device management, secure content distribution, and administration of organizational assets. In this comprehensive guide, we will delve into the nuances of setting up Managed Apple IDs in Apple Business Manager, covering every step of the process to help organizations enhance their device management capabilities.
The Significance of Managed Apple IDs
Why Managed Apple IDs?
Managed Apple IDs are custom-tailored for organizational use and provide features that are not available to personal Apple IDs. These features include additional administrative capabilities and specialized roles within Apple Business Manager.
Association with Apple Business Manager
Setting up Managed Apple IDs is often conducted through the Apple Business Manager portal, ensuring centralized control and simplification of administrative tasks.
Enrolling in Apple Business Manager
The First Step: Sign-Up
To begin the process, organizations must first sign up for an Apple Business Manager account. This is a straightforward task but requires organizational verification.
Terms and Conditions
Before proceeding, it's crucial to go through the terms and conditions provided by Apple to understand the guidelines and limitations involved.
Creating Managed Apple IDs
Via Apple Business Manager
Once enrolled in Apple Business Manager, administrators can initiate the process of creating Managed Apple IDs for employees.
Administrator's Role
Administrators can set up Managed Apple IDs using a role-based approach, assigning various levels of access depending on the employee's role in the organization.
Configuration and Customization
Personalizing IDs
Managed Apple IDs can be personalized to include the employee's name and other identifiers, making it easier to manage devices within the network.
Bulk Configuration
Apple Business Manager offers tools for bulk configuration, simplifying the setup process for a large number of devices and IDs.
Features Enabled by Managed Apple IDs
Apps and Books
With Managed Apple IDs, the centralized purchase and distribution of apps and books become far easier and more efficient.
Device Enrollment
Enrolling new devices becomes a streamlined operation, thanks to the integration of Managed Apple IDs within Apple Business Manager.
iOS-related features
These IDs allow admins to manage key aspects like iCloud Drive, Passcodes & Keychain, Notes, and Safari browsing data, thereby boosting data security and compliance.
The Administrator's Dashboard
Understanding Roles
Apple Business Manager provides various roles like Manager and Device Manager, each with unique permissions that can be linked to Managed Apple IDs.
Real-time Monitoring
Administrators can use the MDM dashboard to monitor device activity in real-time, tracking the usage and status of devices connected to Managed Apple IDs.
Security Aspects of Managed Apple IDs
Two-Factor Authentication
Two-factor authentication is often recommended for enhancing the security of Managed Apple IDs.
Data Encryption
Apple Business Manager allows data encryption for added security, offering peace of mind to organizations worried about data breaches.
Managing Content with Managed Apple IDs
Buying Content
Administrators can directly purchase content via Apple Business Manager and distribute it to the devices associated with Managed Apple IDs.
Content Updates
Using Managed Apple IDs and MDM, administrators can easily push updates and new content to all enrolled devices without manual intervention.
Troubleshooting and Support
Account Recovery
Account recovery tools are available within Apple Business Manager, providing a safety net for scenarios like lost devices or forgotten passwords.
Customer Support
Apple offers robust customer support to assist administrators in managing and troubleshooting issues related to Managed Apple IDs.
Conclusion
Managed Apple IDs are not merely an optional feature; they are essential for organizations looking to fully optimize their array of Apple devices. Apple Business Manager provides an extensive set of tools for this purpose, enabling streamlined device management and secure content distribution. However, to achieve a truly holistic approach to device management, it's advisable to use Managed Apple IDs in conjunction with a specialized Mobile Device Management (MDM) solution like Appaloosa.
Additional Resources for Further Reading
Apple's Official Documentation
Consult Apple's official guidelines for the most accurate and up-to-date information about Managed Apple IDs.
Resources from our Blog
If you are looking to implement an effective and secure Mobile Device Management (MDM) system, or if you aim to enhance your existing setup, embracing Managed Apple IDs through Apple Business Manager is a crucial step. For customized advice and tailored solutions, consult specialists in the field of MDM and Enterprise Mobility Management (EMM) such as the team at Appaloosa.