App development – Best practice #7 – Distribution & markets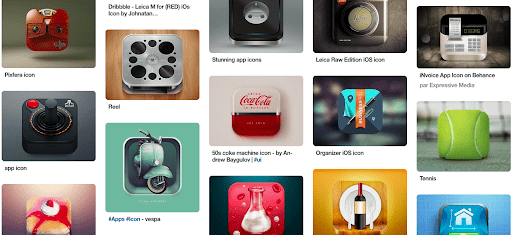 The app market is expanding rapidly. If your app is ready to go to market, you should keep in mind that the competition is fierce (more than 2 million apps are available in the biggest app-stores).
How can you make a difference? How to get your future users to download your product, and not somebody else's?
Here are 5 keys to successful distribution of your app.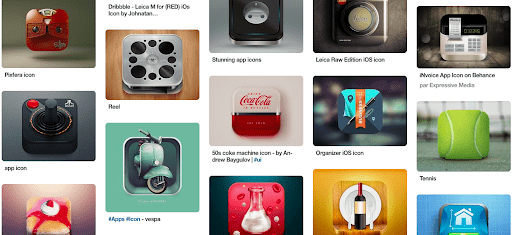 According to forecasts recently published by App Annie, and relayed by the major American Tech & Start-up media TechCrunch, the applications market will continue and even accelerate its growth in the coming months, reaching in 2019 a totally astronomical amount currently estimated at 122 billion dollars (or twice the global box office!).
Several reasons are given: logically, the exponential increase in spending in app stores by users from all over the world (evolving five times faster than the rest of the global economy), but also thanks to the increase in transactions made via applications (Uber, Amazon or Starbucks are among the main beneficiaries).
Not to mention in-app advertising, for which App Annie estimates that monetization will increase by 60% in 2019.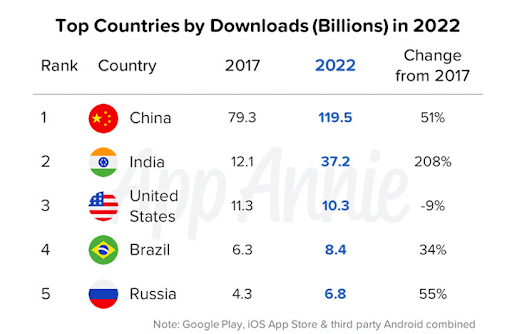 It is also fascinating to note that the emerging markets (China, India, Brazil & Russia) are the big winners of this "new economy", which is expected to stagnate significantly in the United States by 2022.
The Big Tech companies and other American and Chinese digital giants (and a few other big names), but also the gaming sector (which alone concentrate an incredible manna of users numbering in the billions), should share the biggest part of the cake.
However, there is no reason not to try to take advantage of this enthusiasm as well – if your app is ready to be marketed in the coming weeks/months. Obviously: the number of users of mobile devices will continue to increase, and the number of applications downloaded will also continue to increase mathematically.
The question you are probably asking yourself is: how can you be part of the lucky few who are pulling themselves to the top of the charts of the various application stores? Here are some tips that should help you achieve this.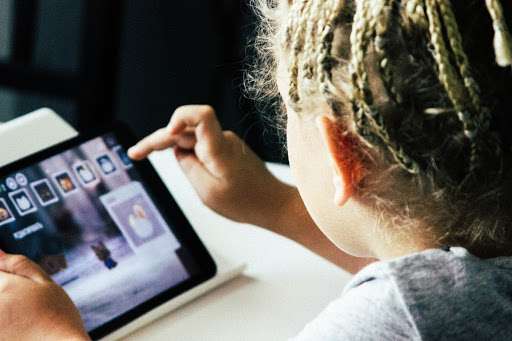 1) Test the influencers before you go into the big bath
Before launching your app on the market, and therefore via the major marketplaces (Apple's App Store, Google Play and the independent F-Droid being the best known), it is wise to test your brainchild with connoisseurs, early adopters and all those who are likely to give you accurate feedback before the official launch.
Via networks specific to your app (if it is a game, a service, a marketplace…), you can reach the future users of your application and have them test your creation.
On the one hand, you will have feedback from enthusiasts, which should be accurate enough for you to take it into account. On the other hand, it will also allow you to start building a community of users, even a small one, who will be even more loyal since you have put them in confidence before the others.
Some services that are now popular worldwide began with early adopters selected for their commitment and potential to influence a wider audience. This is what Google did during the redesign of Gmail, for example, with an "early adopter program" that paid off.
2) The feature that makes the difference
To be able to differentiate yourself from the competition, you must have this little something extra that will make your app an essential tool.
Some companies are based on price, and think that selling exactly the same cheaper service will allow them to acquire many users (such as Taxify for example, direct competitor of Uber).
If it works to some extent, let's not forget the strength of habits and trust: a user who has had a good experience with an app, is a user who is likely to continue to use it, even if the competing offer is significantly cheaper.
The difference can be due to the additional function that competitors do not have, and which therefore differentiates you drastically from the rest.
WeChat for example, in order to differentiate itself from WhatsApp and Snap (even if the latter has been less popular lately), proposed a function that the 2 American companies had not thought of: allowing the user to go back to a previous message and delete it within 2 minutes.
3) Make your icon great again!
Your app's icon is the digital packaging of your product. Just as you are not going to buy a product in a store with ugly, cheap or badly made packaging, you are not going to download an application with an icon that gives you the impression that it has been coded by a team of amateurs.
In addition, app marketplaces offer millions of references – it is important to make a difference.
Thousands of designers have been there before you, and if you look a little bit, you will easily find lists of the most beautiful application icons to inspire you – it may be wise to look at how your competitors present their creation, so that you don't do the same thing, and especially to do it better yourself.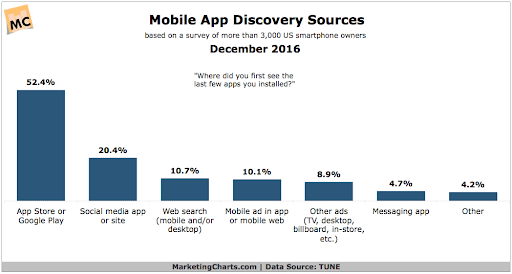 4) Don't neglect the ASO
ASO (App Search Optimization) is as important for apps as SEO (Search Engine Optimization) for websites. As you know, you are entering an extremely competitive market, and the most important thing is to be visible to your future users.
In order for them to benefit from the proposed service/offer, they must know that you exist. The ASO is therefore very important: the right keywords, and the right description, are hundreds, even thousands more users!
To do this, there are not 36 solutions, you have to work with the tools (listed here) that will help you make your app visible enough to go up in the charts and place itself in the top 100 downloads.
5) Find other ways to promote your app
Your app is available? Working on your ASO will allow you to have a better turnover inside these marketplaces, however, it is also important to dig other tracks, other ways to be visible to your users.
To do this, we recommend that you launch a dedicated landing-page that presents your product, with explanatory videos and corresponding descriptions.
This landing page will not make millions of views, but it will be useful to journalists and influencers who have heard about your app and who need to have concrete information to share (and you are free to share it with them), or to those famous early adopters, who will be happy to analyse the information and see if your app's value proposition is not just based on wind.
In addition to that, nothing prevents you from working on a marketing plan on your social networks (which can start with a few shares…), or on key events in your sector, exhibitions and other conferences that bring together professionals in your sector.
As a conclusion: there are obviously hundreds of different ways to make your application known, but one thing is for sure: you can't just simply publish it and wait for success to come – that just doesn't work.
Now that you know all this: go to your Excel spreadsheets, and get ready to conquer the charts of app-stores all around the world!